Summer fashion inspired by the big screen
I'm a huge fan of Wes Anderson films – who doesn't love Rushmore, The Royal Tenenbaums, The Life Aquatic (to name a few), and his cast of familiar faces like Jason Shwartzman, Billy Murray, and Anjelica Huston.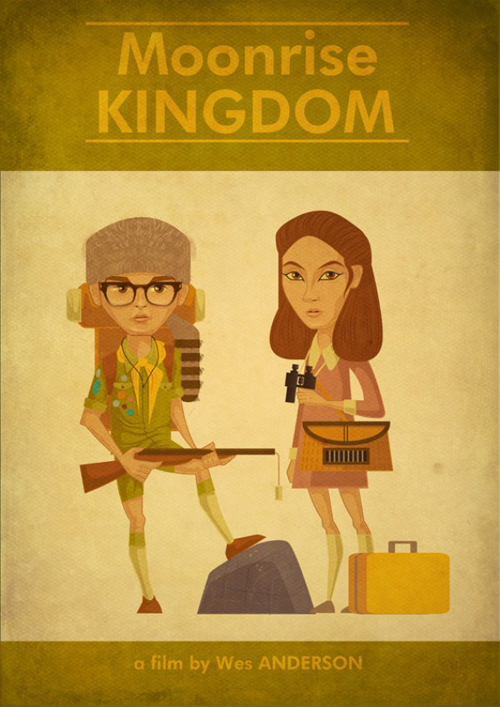 Mr. Anderson is at it again with his latest film, Moonrise Kingdom, a beautifully filmed tale of outsiders and puppy love that takes place in the 1960's.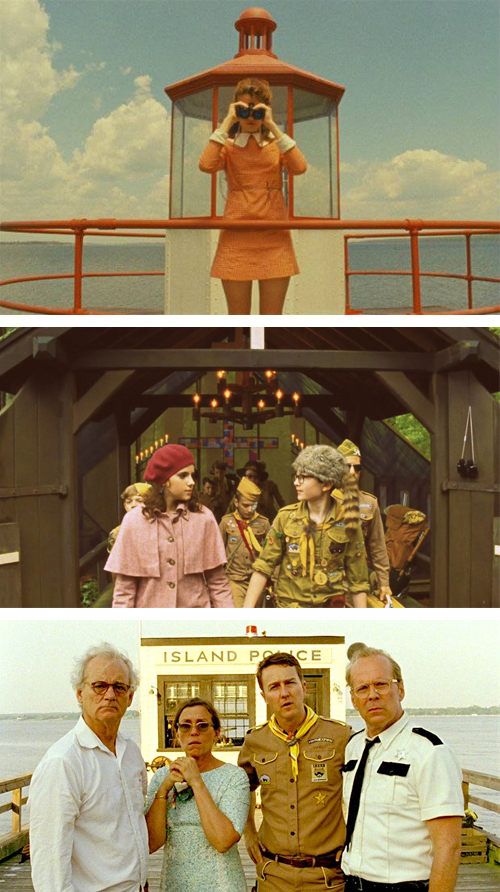 I love so many things about this movie – from the grainy/vintage Polaroid look throughout the film to the perfectly polished 1960's fashion. Knee high stockings and saddle shoes may not be something I'd like to see an adult wearing but the pastel hues and shift dresses worn throughout Moonrise Kingdom have a summertime appeal to them. I've created a few "lady-like" looks inspired by Moonrise Kingdom that are perfect for Summer 2012.
Check out Moonrise Kingdom at a theater near you – and feel free to take some fashion notes from the ever-so-fashionable 12 year old, Suzy Bishop!
This entry was posted by Style Bust on June 26, 2012 at 6:00 am, and is filed under New Styles in Fashion. Follow any responses to this post through RSS 2.0.Both comments and pings are currently closed.