Trends For the Kitchen – What's Cookin' For 2013
I haven't bought a home, or anything bigger than an armoire, but I hear that the kitchen is often the selling point in a house. It makes sense. A lot of time is spent in the kitchen. Whether or not you're buying a house, kitchens are the most heavily trafficked area of a house. A lot of hanging out and entertaining occurs here – so keeping the look modern is important. I've complied the up-and-coming kitchen design trends for 2013. These trends are perfect for bespoke cheap kitchens and kitchen remodels.
The new neutral – Designers are replacing the basics: white, cream, tan, and gray with green. You heard right, you can use green as your new neutral. Build a beautiful palette of colors around green!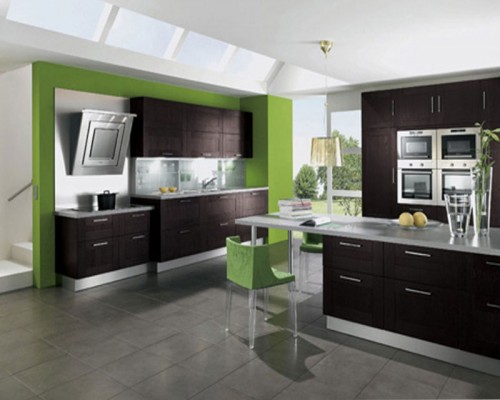 Light the room – LED lighting is a real trend taking hold in kitchens across the country.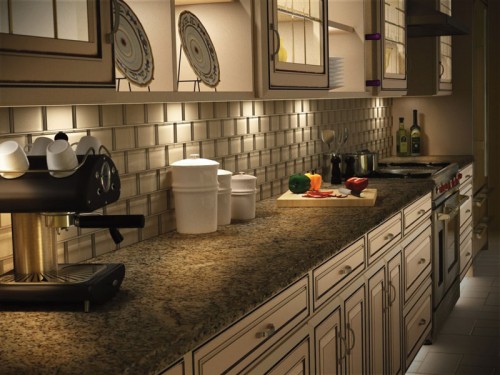 Non-traditional woods – Steer clear of cherry and maple woods. Alder, birch, oak, walnut, and bamboo are the new norms for cabinetry.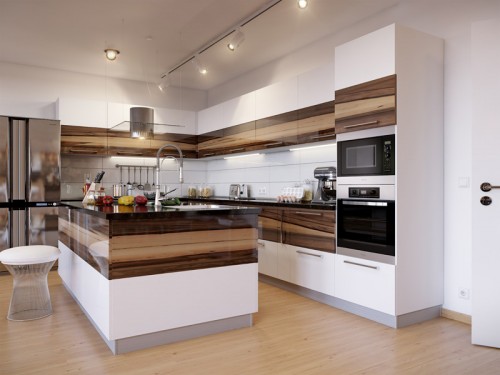 Hide it away – Integrated appliances like drawer-style fridges, and fridges, ovens, microwaves and dishwashers fronted to match the cabinetry give a clean look. We can now hide most of the 'operations,' and our kitchens.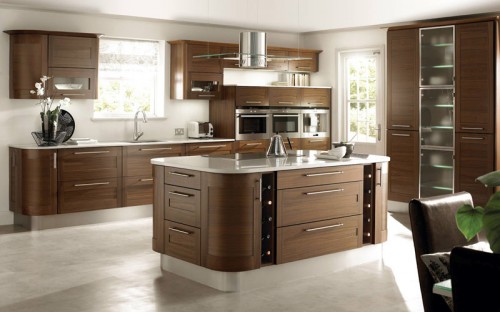 Mixing it up – Designer David Bromstad says a collected, eclectic look is all the rage in design right now. Mixing kitchen finishes is a great way to get the collective look.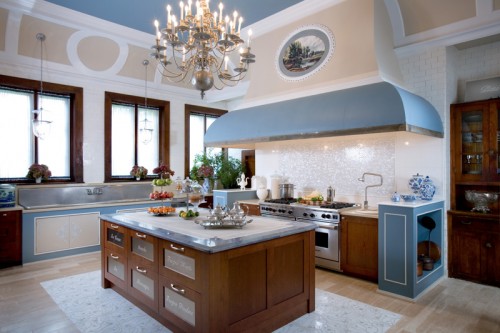 Nostalgia – Wall murals and prints work great as small focuses between cabinets and behind breakfast nooks.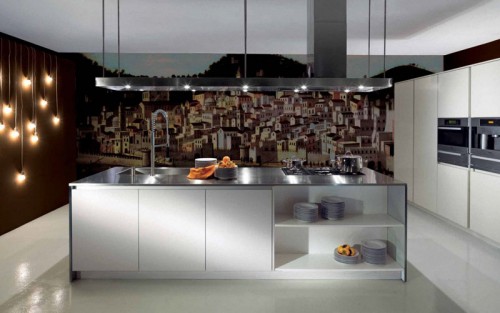 Glass backsplashes – No seams, no grout, easy to clean—what more could you want? How about luminous, reflective colors? Back-painted glass backsplashes win on all counts.