Posts tagged
belts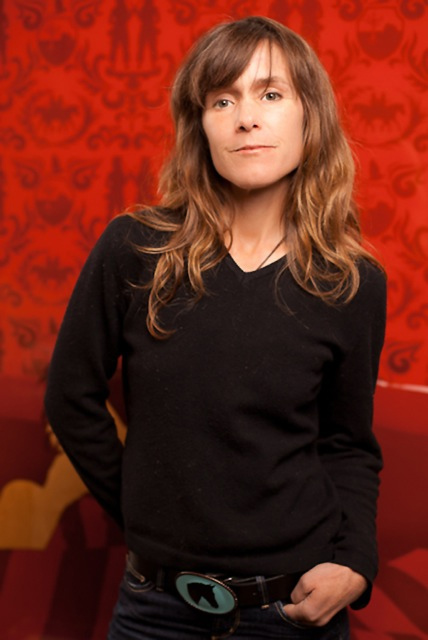 Melissa Hutton is a contemporary artist living in San Francisco. Her work draws from her personal experience and emotional reaction to the environment while confronting themes of isolation, abandonment, destruction and resilience. Melissa's work has been exhibited in solo and group exhibitions across the United States. She is currently represented by the
Hespe Gallery
in San Francisco.
Some of her most well-known pieces are pop-inspired stormy panoramas littered with abandoned barns, looming gas stations and country highways slicing through fields (find examples below). Melissa explores the complexity of the American landscape by mixing mediums including spray enamel, resin and photography.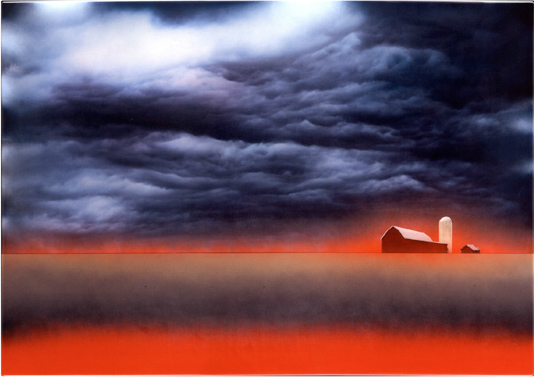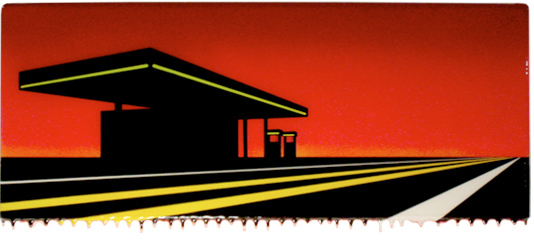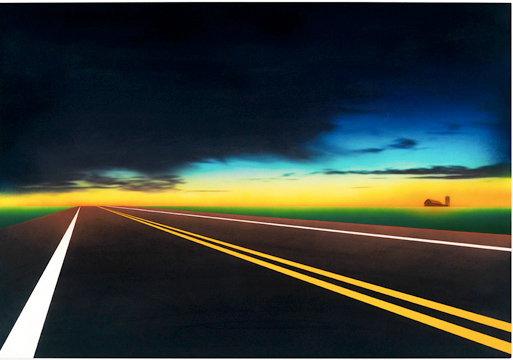 Melissa recently began creating belt buckles using her art as her inspiration. Each belt buckle is crafted by hand using a variety of materials including found objects, paint and resin. The leather belt straps are made from fine quality cowhide and are custom paired to each buckle. These belts are one-of-a-kind masterpieces that will certainly accessorize an outfit. I'm imaging the belts completing the simple white v-neck tee, skinny jeans and boot look. Here are a couple of examples of the belts she's created.
To inquire about Melissa Hutton's artwork and to see a complete list of available belts please contact Melissa directly.

Whose idea was it to set aside one day in the year where imbeciles have the entire day to make everyone around them suffer with pranks?  In my opinion (and unfortunately, in my experience), pranks go hand in hand with bodily harm, and I'm all about staying as far away from a hospital as possible.  But how do I get people to understand that I mean business and that they better not mess with me?  My solution: studs.  Anything studded reminds me of bad ass biker babes, so I have found a few items that I will have by next year so that I will be good and ready.  And to the jerkfaces who think that stealing my sandwich out of the staff refrigerator is comedy gold, I have 25 words for you: we have cameras in the building and I can ask Grounds to bring me the tapes of the lunchroom in order to catch you thieves.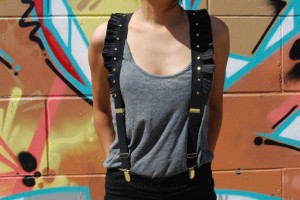 Above: Studs & Pleats Suspenders $80, by Noy Keomeuangsong at www.ustrendy.com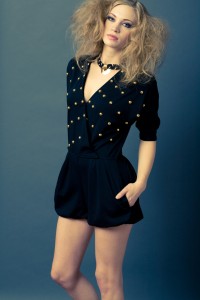 Above, Angie Studded Double Knit Romper $96 available at www.sacredheartcollections.com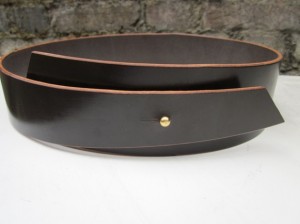 Above, Chocolate Brown Asymetric Leather Belt by Kasia Szafraniec, $140 at etsy.com
Now I know this belt only has one stud, but it doesn't really take much to scare off people who only pull pranks once a year – on a day that is reserved for pranks.