Posts tagged
Fall 2012
I REALLY like shoes. I'm a big fan of classic and comfortable looking shoes that can transcend seasons. I frequent shopstyle.com looking for the greatest sales. Shopstyle has the best filters, making online shopping SUPER easy.
Today, I'm interested in flats that are over 60% off. These are the best options out there right now…all under $80!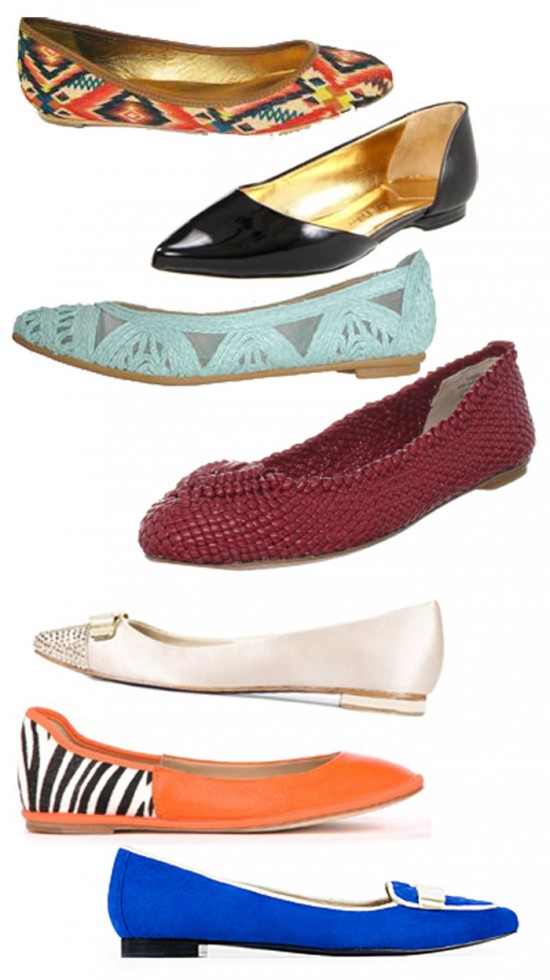 from top to bottom:
Sage Ballet Flat in aztec print $78 by Twelfth Street by Cynthia Vincent at Goldyn.
Nillia Flat in black $65 by Ted Baker at Ubran Minx.
Ballet Flat in light green $69 by RAS at Yoox.
Emilie Flat in red $72 by Joan & David at Amazon.
Eloise Loafer in blush $70 by VC Signature at The Shoe Box.
Botswana Flat in orange $79 by Diane Von Furstenberg at shopbop.
Elsa Flat in vibrant blue $60 by VC Signature at Vince Camuto.