Posts tagged
music festival fashion
Let the festivities begin!  I'm not talking about St. Patrick's day here (sorry, to all of you Irish readers – although I hope you have a fun weekend).  I'm talking about the music festival season – the time of year when Spring trends come out to play.  It's the time of year when every fashion website shows us what our favorite festival goers are wearing – i.e. Kate Bosworth and her Isabel Marant ankle boots and Alexa Chung wearing an army jacket.  Laid-back trends that were spotted at music festivals, have made it to the big leagues!
Although music festivals have a style of their own – bohemian and southwest prints often come to mind, maybe (just maybe) this year we'll see some of our favorite runway trends in the lineup (color blocking, bold florals, and pastels).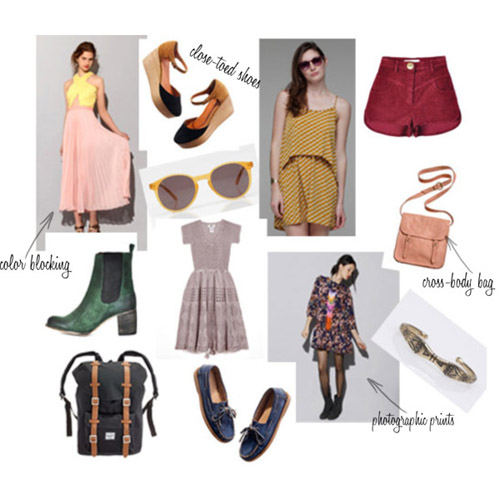 Check out some "Festival Friendly" shopping sites like; Madewell, Need Supply, Bona Drag and Pixie Market for some Spring fashion inspiration.
Keep your eyes peeled for some Spring trends at these upcoming festivals – SXSW in Austin, TX, Coachella in Indio, CA and Bonnaroo in Manchester, TN.
Music festival season is well underway!  Which means that culture lovers from around the world are dusting-off camping equipment, memorizing song lyrics and nowadays, thinking about what they pack in their backpacks!  It seems that the fashion scene at these festivals is just as important as the music!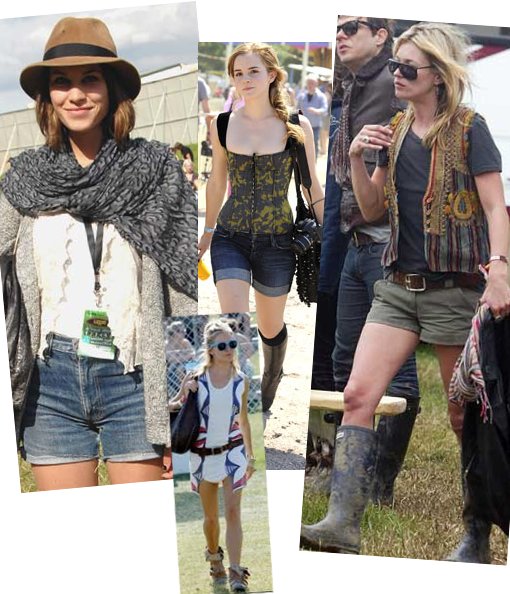 Festival fashion is about mixing clothes, styles, accessories and fabrics you wouldn't normally dare to mix…the festival scene is home to self-expression and individualism.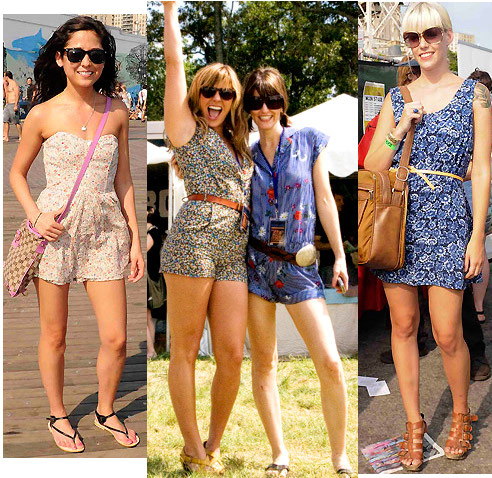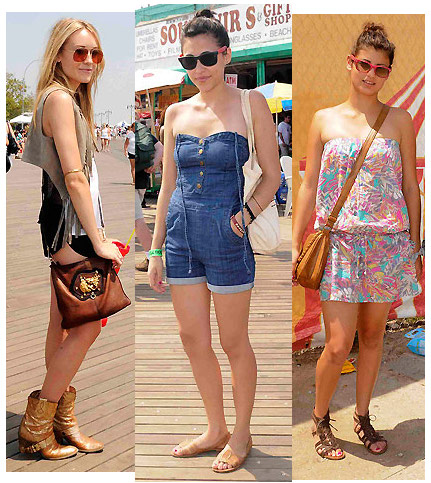 Remember the practicalities of fashion are of the utmost importance on the festival scene (comfortable shoes and clothing) and be prepared for all weather conditions…it may be summer but rain and mud are always a possibility at festivals.  And for the finishing touch…accessorize!  Anything goes…there is time and place for wearing what you want…and a music festival is just the place!
If you missed Coachella, SXSW and Bonnaroo, no need to fret…there are still a few note-worthy festivals coming up this month!
Lollapalooza in Chicago, Outside Lands in San Francisco, Mile High Music Fest, Denver, and Burning Man in Black Rock Desert, Nevada.