Posts tagged
red carpet fashion
I'm going to be honest, this year I've only seen one of the movies nominated for an Oscar – Moneyball (it happened to be the featured film on my flight from Chicago to SF).  But in reality, I never really watch the Oscar's because I deeply care who wins – I watch the Red Carpet pre-Oscar nonsense for the fashion!
After reading the list of women nominated for either leading roles or supporting roles, I decided to play Rachel Zoe for a day and try my hand at some Red Carpet styling.
Rooney Mara – The Girl with the Dragon Tattoo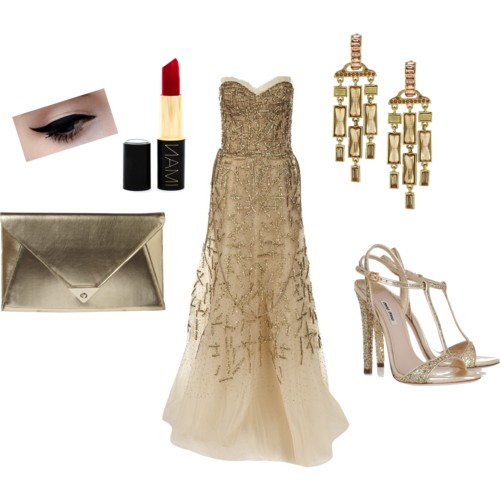 Usually Rooney Mara is the edgy girl at the show – I thought she'd look gorgeous in something a little more elegant – something that showed off her slim frame.  I'd complete her look with a cat eye and deep red lipstick.
Michelle Williams – My Week with Marilyn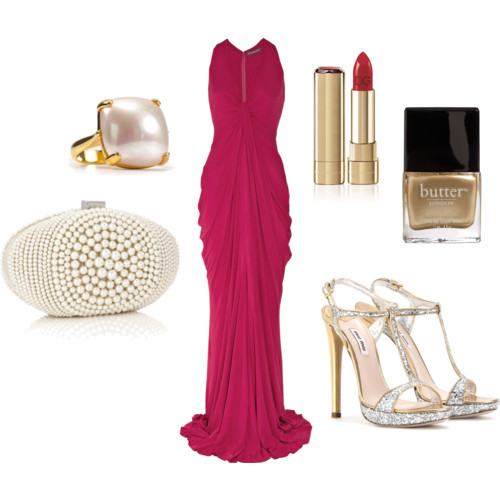 With her blond pixie haircut and petite frame, I think Michelle Williams would look great in brightly colored gown with a deep v neck – channel her inner Marilyn Monroe a bit.  I'd finish her look with a raspberry lip and some bold pearls.
Octavia Spencer – The Help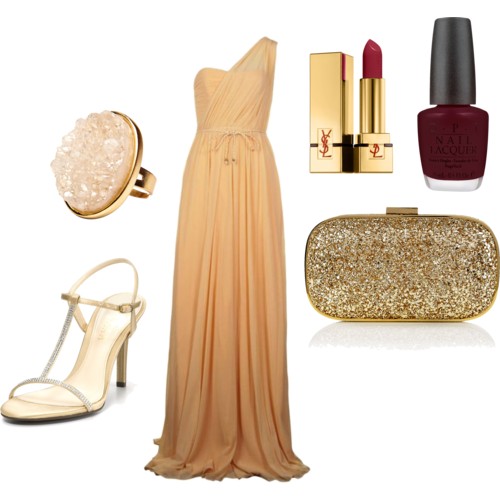 With her sexy curves, I'd dress Octavia Spencer in a lightweight fabric – something that moves when she walks.  She looks especially good in neutral colors.  I'd finish her look with minimal jewelry and a plum lip.
Jessica Chastain – The Help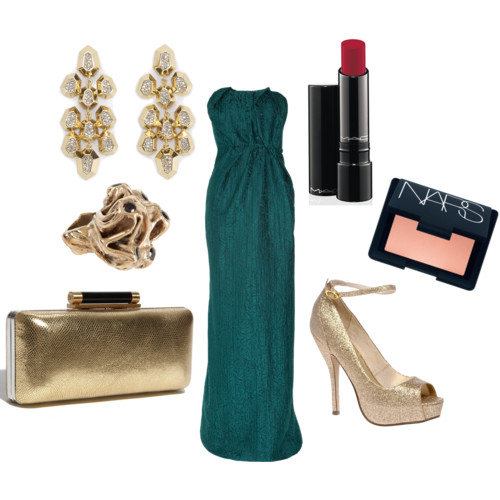 With her fair skin tone and strawberry blond locks, I would dress Jessica Chastain in a jewel tone dress – something that makes her really stand out.  I'd polish off the look by adding chandelier earrings and rosy cheeks.
Looking forward to watching the Oscar's (February 26th) – and getting a look at  what everyone is wearing (and to see how good I am at 'virtual' styling)!
*All images created by me, using Polyvore
Celebrities do it best, especially when it comes to fashion!  Some of Hollywood's leading ladies are wearing Fall's most sought after trends.
Velvet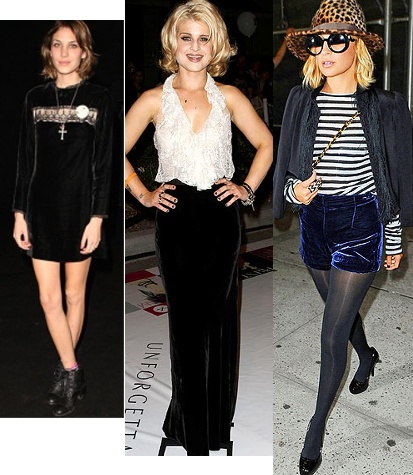 Sheer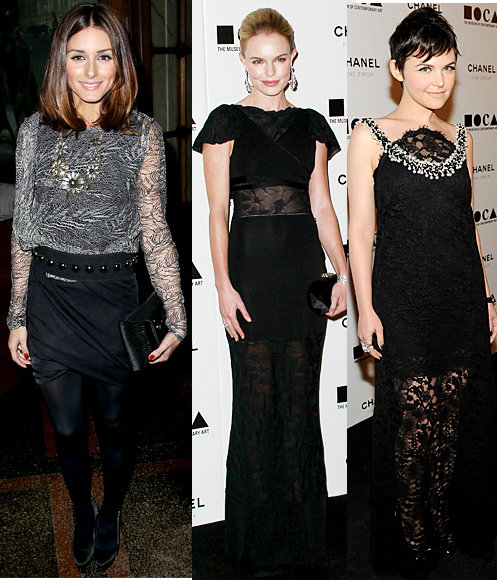 Metallics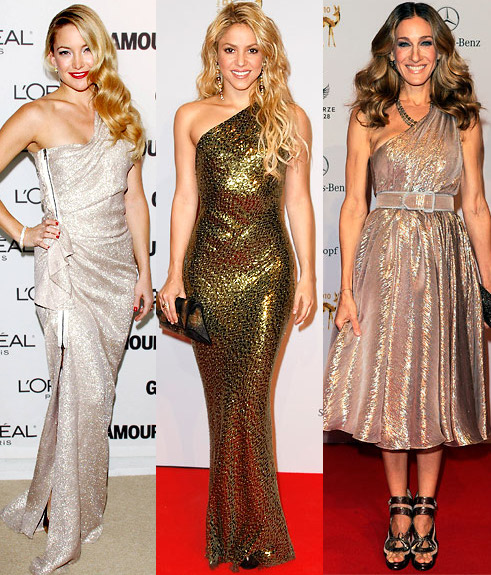 Ladylike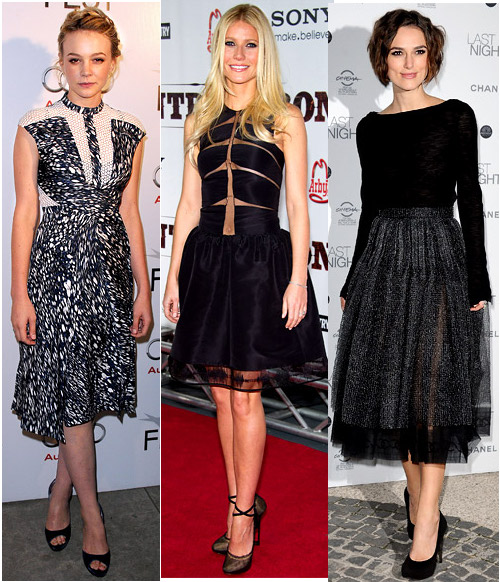 Curve hugging