Posts tagged
street style
This Spring, fashion is all about comfort and versatility, but ladies, that doesn't mean you can go ahead and wear leggings and a tunic all spring long!  Designers are encouraging fashion confidence and freedom; and this season's collections make it quite easy.
One of the greatest aspects of a personal style blog is that you can see how "real" people translate runway trends into their everyday wear.
Below are some of my favorite Spring trends, worn by "real" women!
Crochet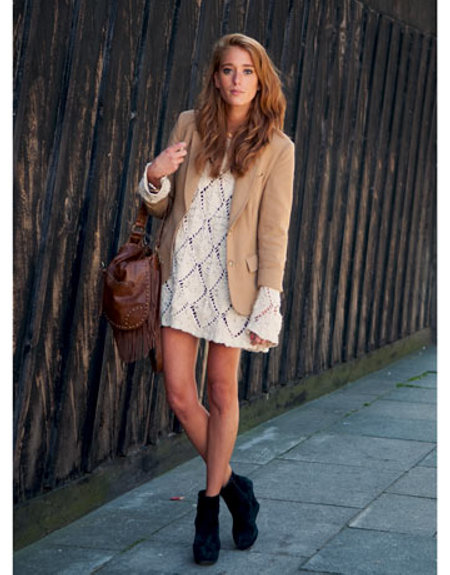 With the re-rise of 70's fashion, crochet had to return to the fashion scene!  Pair a crochet tunic with flare leg denim for an all-out 70's look or wear with a blazer for a modern look.
Maxi skirt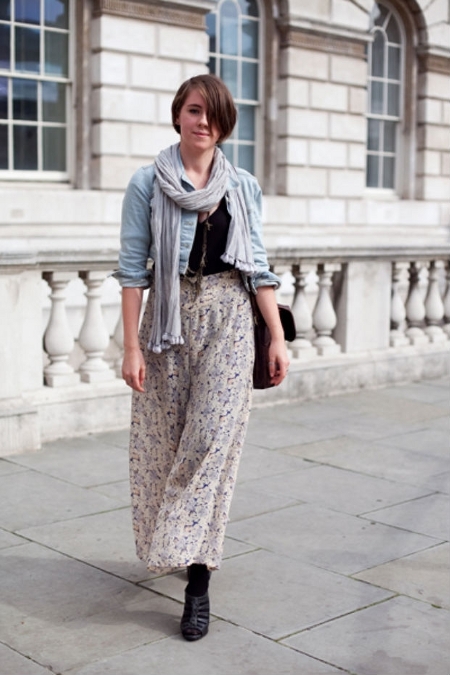 A floral maxi skirt is perfect for a spring day, it's comfortable and can be dressed up or dressed down.  Wear a maxi with boots, t-shirt and a denim jacket for a casual daytime look and for night, slip on a silk button-up top and some heels.
Bright colors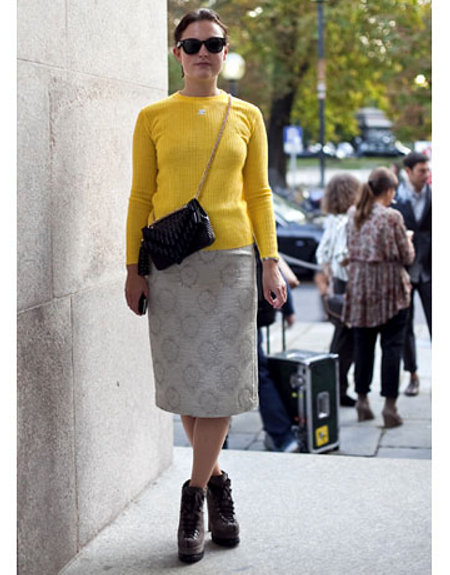 Bright citrus colors are in for Spring!  Pair a bright top with a structured pencil skirt and heels for a classic lady-like look.  I love how the woman above spiced things up a bit, by adding chunky lace-up boots.
1970's chic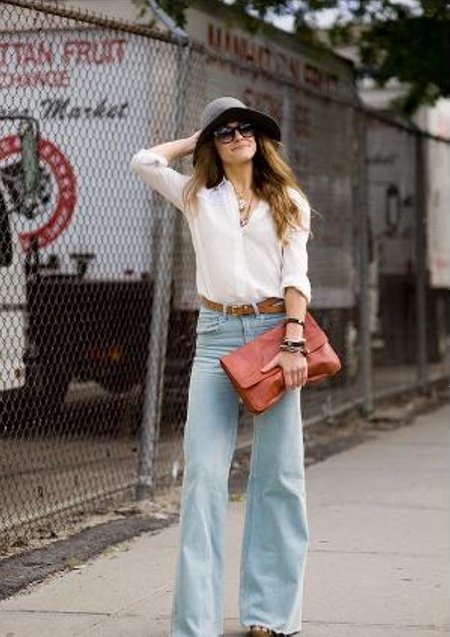 The easiest and probably the most classic outfit ever!  High waist, flare leg denim can be worn with all sorts of tops – cropped sweater, silk tunic, fitted henley, white t-shirt ,and of course, a button-up top.
Biker accents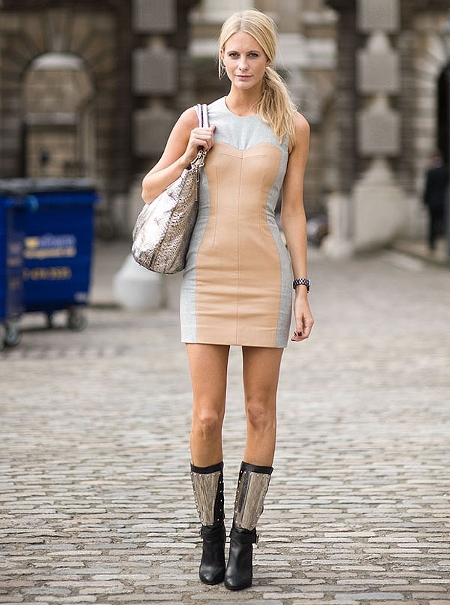 Adding a little toughness to a mini dress is just what's in store for Spring.  Wear biker/motorcycle boots, jackets or accessories with your girliest dresses  for an on-trend and updated version of the military trend.
Military inspired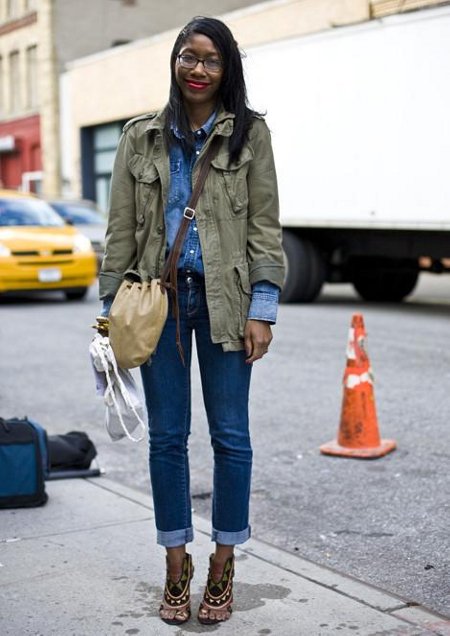 I know I just said that the "biker" trend is an updated version of the military trend, but that doesn't mean you can't wear your army jacket this season.  Pair military inspired pieces with ethnic pieces for a modern and unexpected twist.  And save those combat boots and cargo pants for another day!
If you're wardrobe seems uninspiring and you can't find anything to wear, check out some of my favorite street style blogs – I promise you'll be inspired!
Vanessa Jackman, The Sartorialist, Face Hunter, Trendy Crew, and Mr. Newton.