Posts tagged
Summer 2012 fashion trends
Summer is prime time for exciting bursts of color, fusing shades and explosive floral – and that's just on your clothes! A trend that keeps coming back and only seems to get brighter and bolder is color blocking. So whether it's petite, casual, formal or plus size clothing you're after, read on to find out how to make colour blocking work for you.
There's been a lot of talk about this trend adopting an 'anything goes' attitude, with no rules. There shouldn't be an absolute carte blanche for colour blocking; otherwise you'll just look like you've got dressed in the dark!
Thankfully, we're here to tell you how to get it right!
How many colors?
Ok ladies. First up there is a limit to how many colors can be worn at once. Four or more different colors worn at once will make you look like a walking rainbow, which is never a good look. The basic idea is to mix colors that are not under one tone. If you're new to color blocking and feel a bit nervous, try limiting your outfit to under two colors at first, and then build up to three when you get the hang of it.
Setting the tone
Color blocking in summer 2012 is not only about different tones but also totally different ones – think mixing pastels and neon, such as mint and lime, and you'll be right on trend.
Work with solid colored pieces
DON'T try and add prints and frills to your color blocked outfits (to start), what you really want to do is emphasise the bold, striking colors of the outfit, and so don't want anything to distract the eyes. Texture is firm friend of color blockers. Texture is preferred over prints because it will give your outfit dimension. For example, a mint chiffon blouse with lime skinny denim jeans would look great.
Accessories
When accessorising your outfit don't wear jewelry that's of the same shade as your outfit. We'd stick to nude tones, like black and white, and it won't detract from your outfit.
Shades we love
If you're still stuck for inspiration, bear these combos in mind when next perusing the high-street:
Tangerine and candy-floss pink with ice cool beige.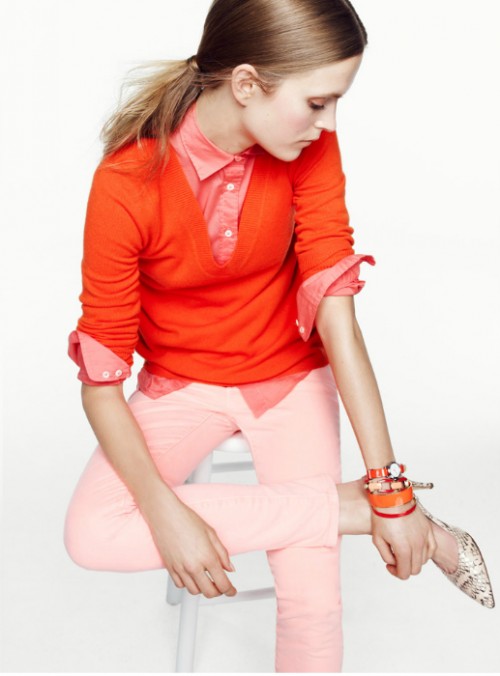 Slate grey with citrus, coral, fuchsia and electric blue.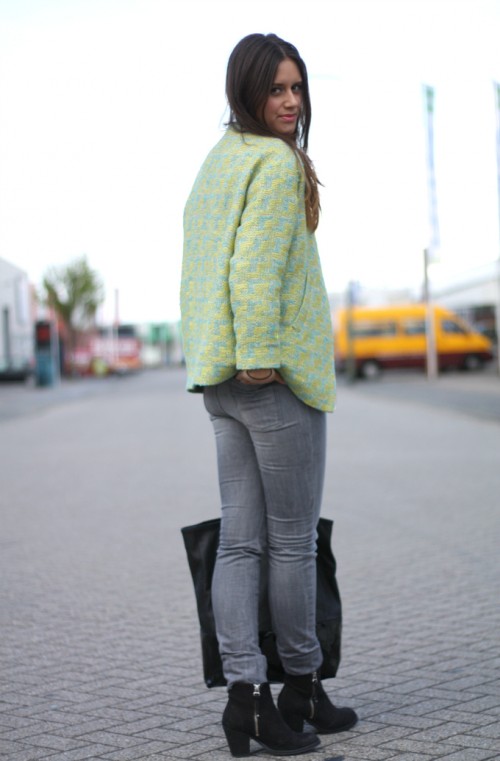 Finally… be confident! Color blocking is all about being daring and looking vivid, so don't be afraid to stand out from the crowd!
I absolutely love the summer months, but they seem to fly by.  It's hard to pack in; weekend traveling, BBQ's, music festivals, weddings, birthdays (you get the picture) – into only three very short months.
To make life a little easier, I've created a few looks that will hopefully inspire you when getting ready for all of your Summer festivities.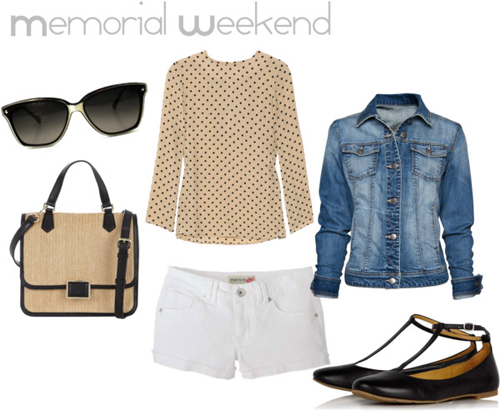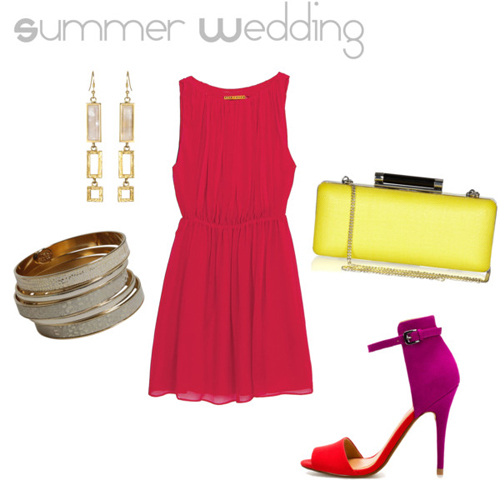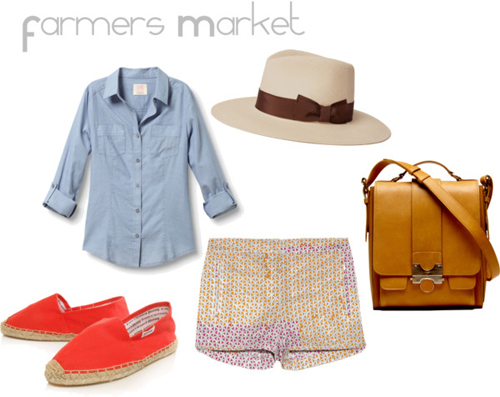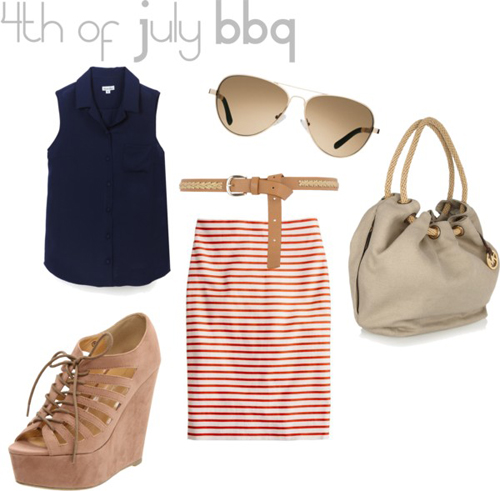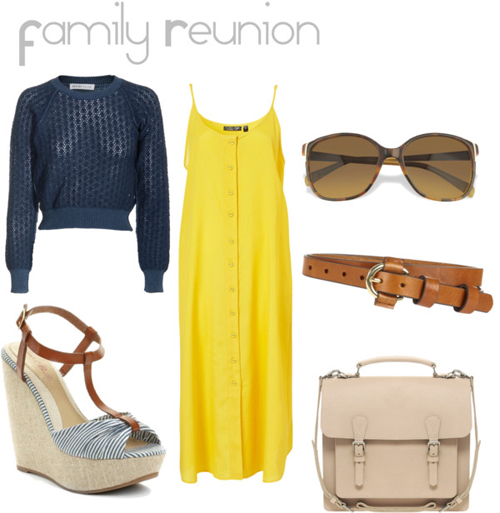 The carefree months of summer are the perfect time to play around with pattern mixing and trying out new bold colors.  If you're not quite ready to dive right into that fuchsia dress, try accessorizing with the color – there are some great bold colored shoes and handbags for Summer 2012.  Try mixing some current trends (like the peplum trend) with your more basic/classic pieces – it'll create a nonchalant look, perfect for this Summer!
The color blocking trend is a trend that cannot be missed – we're seeing it every where.  But as much as I love the playfulness of this trend, I'm drawn to a more subtle and sophisticated look as the warmer months approach us.
White on white.  The look is classic, clean, and perfect for when those temperatures start to rise.
Here are a few of my favorite white on white looks for Summer 2012:
Perfectly Polished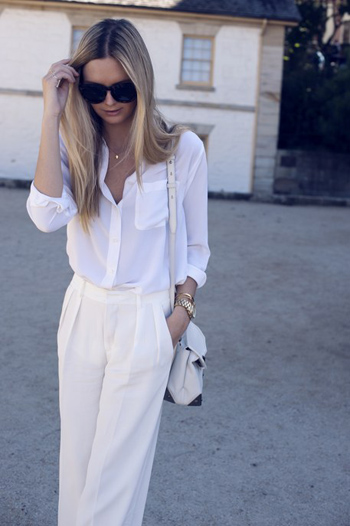 Edgy & Androgynous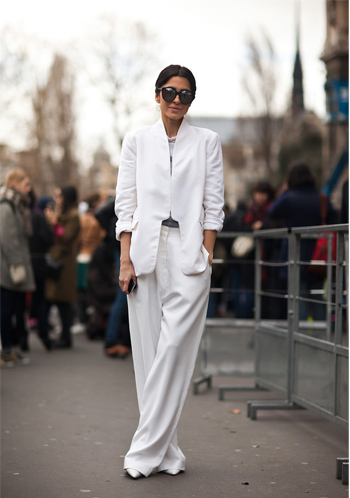 Sporty Chic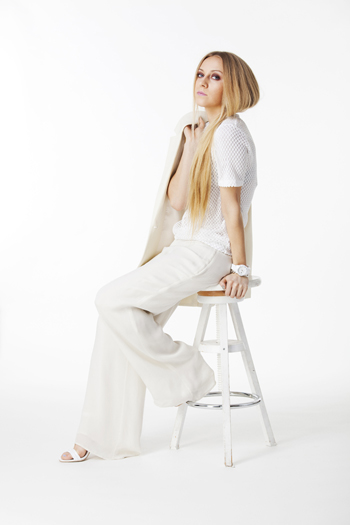 Casual & Cool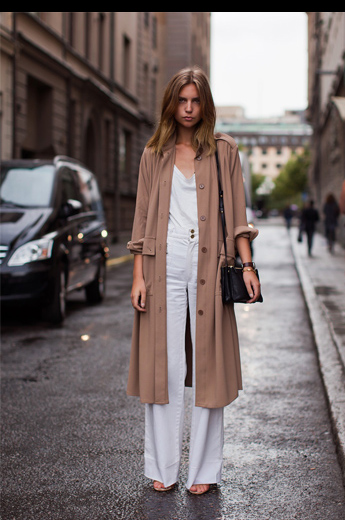 Laidback Luxe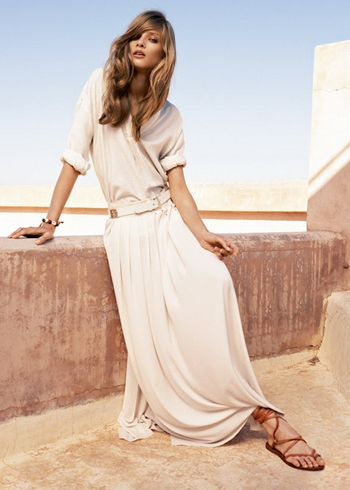 Everyday Basics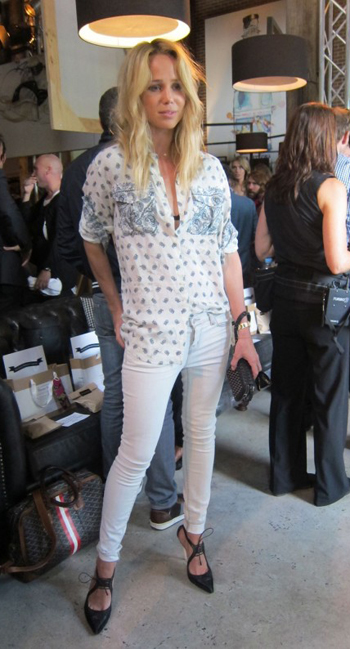 Wearing head-to-toe white is a trend for everyone.  Start out simple – pair white denim with an off white blouse for a casual daytime look.  For an elegant nighttime look, pair a chic white dress with a white blazer.  Make sure to accessorize – both gold and silver pair nicely with white, as does any color!  Add a bright shoe for a festive Summertime look.
*Photo credits: Tuula, Stockholm Street Style, 5 inch and Up, Mango Summer 2012, Style by Kling