Tangerine Tango – a state of mind
It's June (halfway done with 2012 – gasp!) but as summer approaches Pantone's color of the year Tangerine Tango continues to inspire.
Maybe it's my wanderlust and affinity for mid century modern style, or simply that market researchers have successfully affected my consumer behavior. Regardless, I am starting to believe Tangerine Tango is not just a color of the moment but also a way to be.
Check out these examples from fashion to beauty to interiors for a year-round energy boost.
I love this ladylike cardigan in a tangerine hue, which punches up the whole look, and the pairing with a sporty watch and sartorial shades.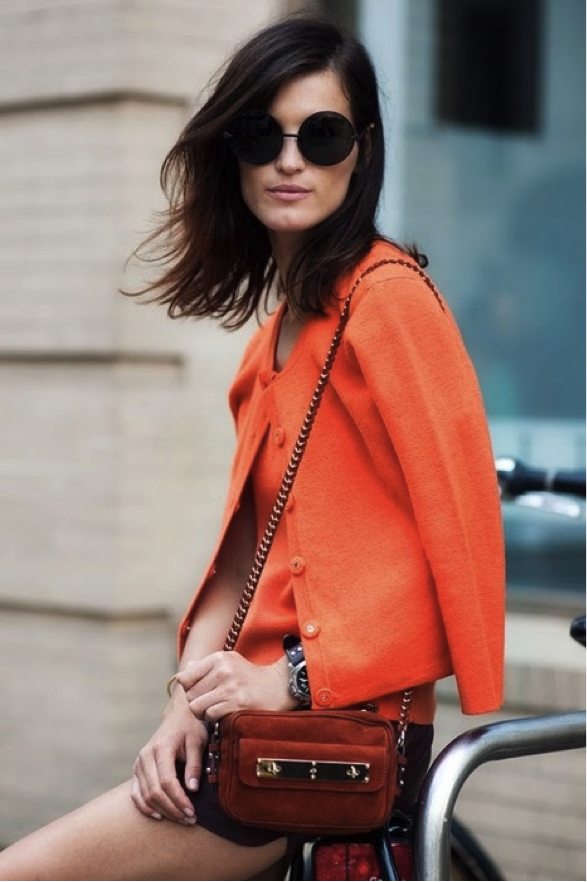 I am perpetually on the hunt for a beautiful black pleated lady-like skirt, but now I'm totally rethinking my approach. Tangerine raises the flirty factor of this classic A-line pleated skirt. Paired with a lacy creamy motorcycle jacket and tee – the colors, textures, and pattern are balanced and bold.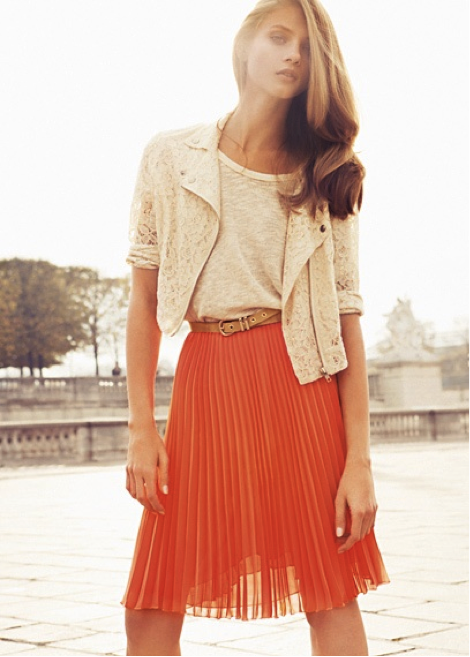 Try this shade and take your nails from spring to carefree summer. I love this color on toes, too!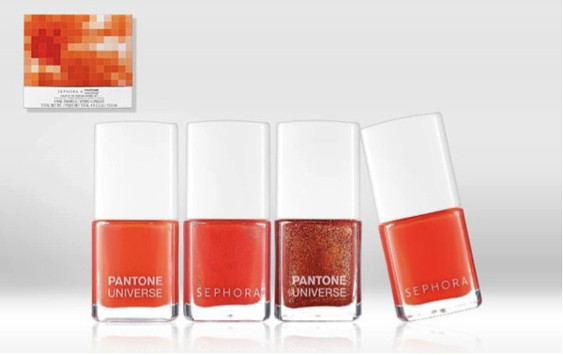 Any one of these tangerine pieces can perk up your daily routine. Organize documents with a fun and cheeky attitude to boot.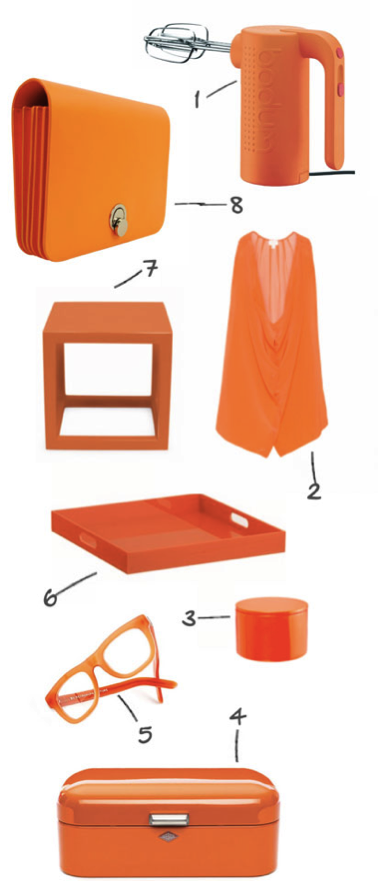 Energize your home with touches of tangerine. This deeply saturated hue pairs nicely with neutrals like gray, white, or gold. It also complements other strong hues like turquoise or plays up soft shades of lavender.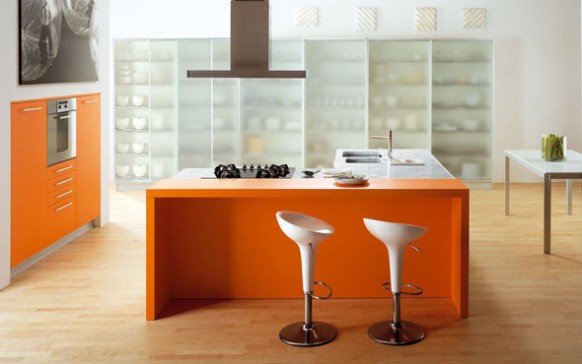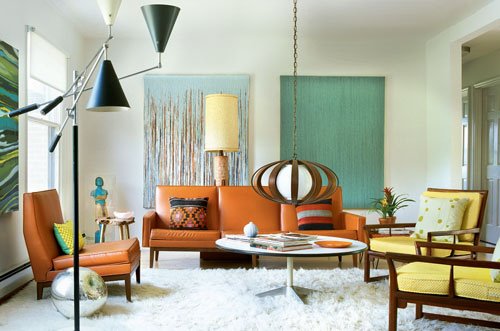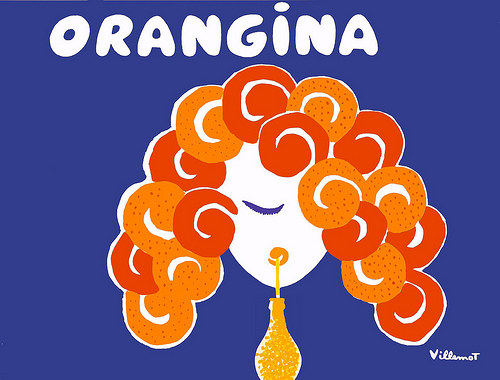 This sunny reddish orange color with yellow undertones encourages optimism and courage. And there's no time like the present for this fun energetic state of mind.
This entry was posted by Style Bust on June 6, 2012 at 4:37 am, and is filed under New Styles in Fashion. Follow any responses to this post through RSS 2.0.Both comments and pings are currently closed.