Invading spaces: Peek inside Fabulous Tuesdays stylish sanctuary
A couple weekends ago, I had the chance to visit  Erica, the stylish gal behind the blog Fabulous Tuesdays.  From the clean and polished look of her blog, to the amazing photos, and her insane wardrobe – it's hard to believe that this Bay Area blogger just recently joined the blogging community!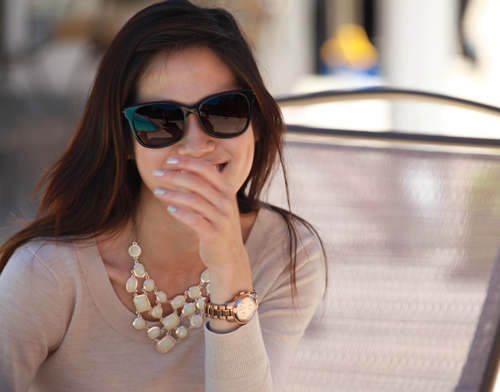 As we arrived at her home, which she shares with her boyfriend Patrick, we were greeted by two friendly members of  their family – Rover and Stewie – the couples outgoing and extremely photogenic dogs.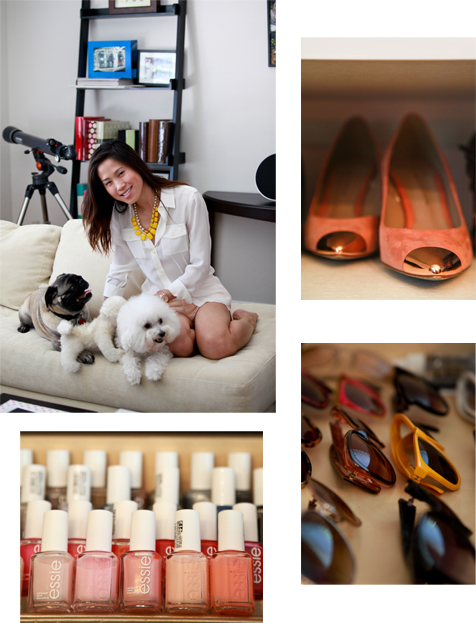 Erica's home was the perfect backdrop for a picture perfect day – complete with a backyard pool, some fun antiques, and most importantly the spare bedroom that has been transformed into Erica's closet!
StyleBust: When/how did you decide to start your blog?  What's behind the name?
Fabulous Tuesdays: I started my blog earlier this year in March. My biggest motivation was to explore my own personal style and for me and my boyfriend, Patrick, to learn more about photography.
There wasn't a specific reason as to why I chose the name "Fabulous Tuesdays" for my blog. I think at the time, I just thought the combination had a nice ring to it, so I decided to use it. In retrospect, I wish I had a more interesting story behind the name of my blog!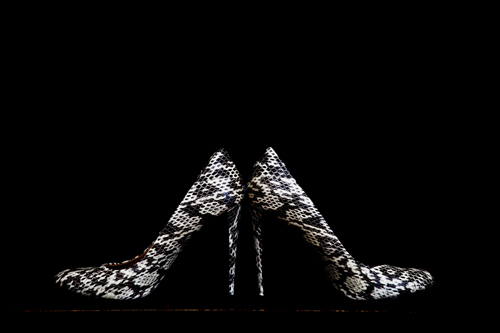 SB: Describe your personal style.
FT: I think I am still exploring my personal style, and I find that mine keeps evolving. But no matter what, comfort always plays a huge part in how I dress. Everything I wear must be comfortable and I must feel comfortable in it. If I must describe my personal style at this point in time, I will say that it's uncomplicated, practical, comfortable, and feminine.
SB: Who are some of your style icons?
FT: I am inspired by many women and how they are dressed! Particularly by the ones that really "own" what they wear, and get a strong vibe that they are comfortable in their own skin. The ones that really stand out to me are Audrey Hepburn, Ashley and Mary-Kate Olsen, Nicole Ritchie, and Miranda Kerr.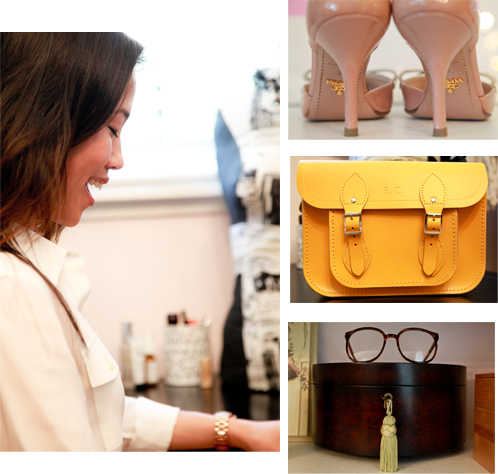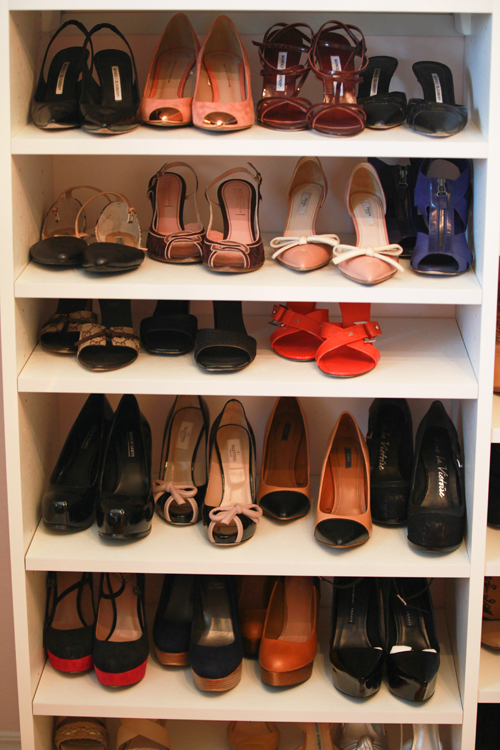 SB: You have an amazing shoe and handbag collection, where do you shop mostly?  Any Bay Area boutiques that you visit?
FT: Thank you! I shop in many places, but these days, due to time constraint, I tend to shop online a lot. For stores in San Francisco, my go-to places are H&M, Zara, Nordstrom, Theory, Madewell, and Neiman Marcus. For online sites, I frequently visit ShopBop, TopShop, Gilt, Hautelook, and Net-a-Porter.
SB: What does your "go to" outfit look like?
FT: Any simple white shirt, my JBrand boyfriend jeans, a blazer, my favorite Zara's two tone pumps, a structured bag, Michael Kors Rosegold watch, a scarf and a pair of sunglasses.
SB: What are some of your favorite trends of the moment?
FT: I am loving everything with bright colors and bold prints at the moment. In fact, I just recently got two more beautiful print blouses from Zara (guilty pleasure!). I am also fully on board with the cap toe shoes, I wish I can have them all! Another thing I really like is the metallic trend, though in small doses. For example, a trace of the metallic color on my shoes, or as my nail polish color.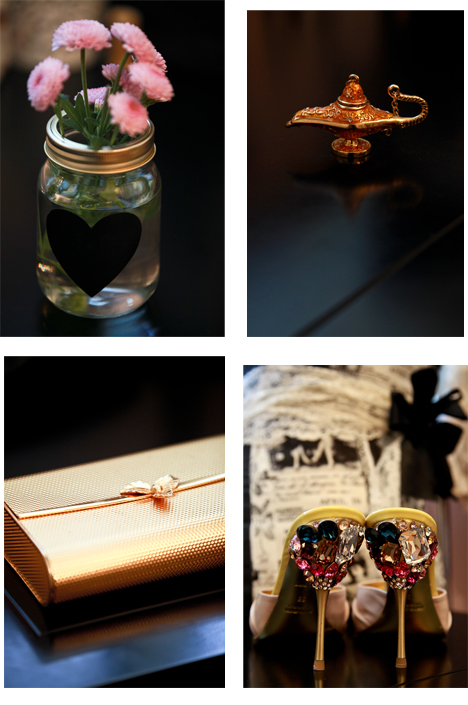 SB: What are some of you favorite blogs?
FT: Fashiontoast, Wendy's Lookbook, 9to5chic, Cupcakes and Cashmere, Rockstar Diaries (I love the bulldog Kingsley!), Atlantic-Pacific, From Head to Toe, Swankheights, The Glamurai, Neon Blush, Sincerely, Jules, The Chriselle Factor…. Just to name a few!  What can I say, these ladies are all so inspiring!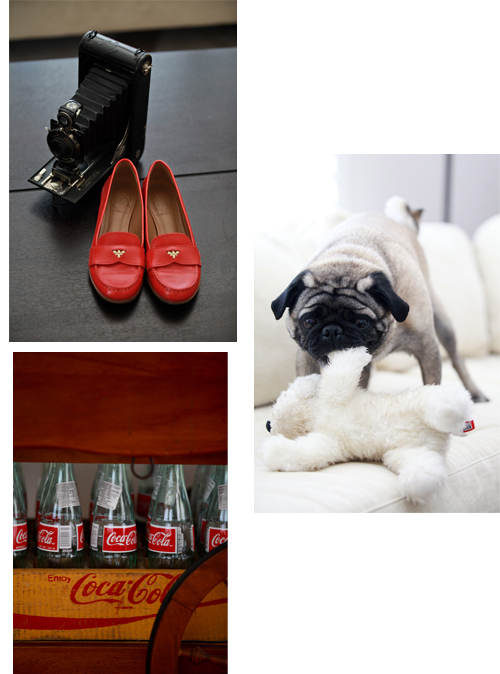 SB: Any advice you could give someone who wants to start their own personal style blog?
FT: Have lots of fun with it! I am still new to this whole blogging world, but I see my blog as my own creative outlet, a space to grow and define my own personal style, and a place for me to learn more about photography. But I also know that I wouldn't be able to keep my blog going if I didn't have a lot of fun doing it. Another thing I would recommend is to try to post regularly. I have a full time job, so blogging regularly can be challenging at times. However, I find posting regularly not only keep my momentum going, but it also keep my audiences/readers engaged.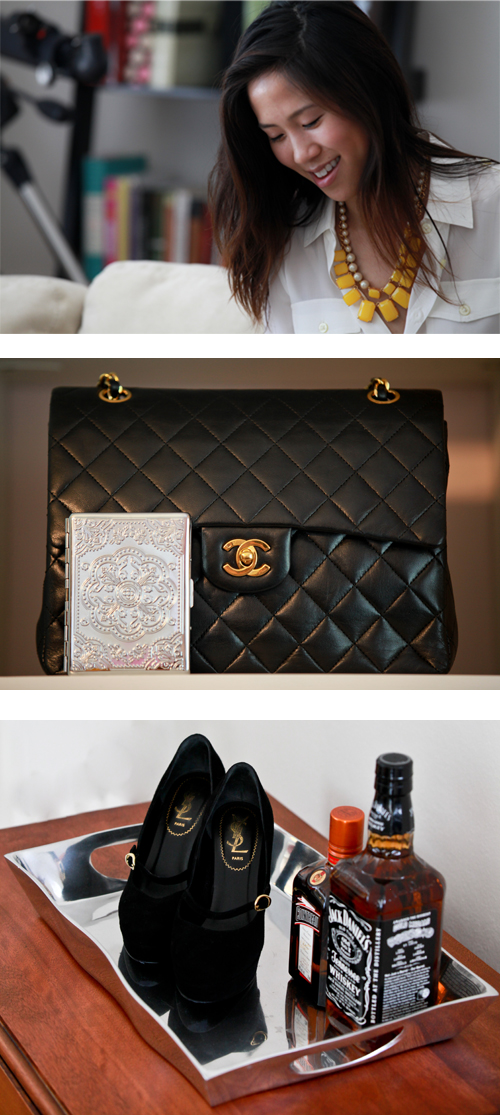 If you're looking for a little wardrobe inspiration or just want to see someone with impeccable style – Fabulous Tuesdays is definitely a blog to bookmark!
Special thanks to Erica and Patrick for letting StyleBust take a peek inside their gorgeous home.  Fortunately for Erica, her feet are much smaller than mine – I could've spent all afternoon trying on her shoes!
And also, thanks again to Yekaterina Bowyer of YBowyer Photography for taking these amazing photos!
*All photos taken by Yekaterina Bowyer