Temptu Airbrush
I went over to Sephora for a demonstration on a really cool product, which is the Temptu Airbrush system. Airbrushing makeup is not a new concept, professional makeup artists have been doing it for sometime, but the equipment was very bulky and the compressor felt so powerful the one time I did it I could barely breathe. Even though Temptu is not necessarily inexpensive, its also not out of reach for the non-professional makeup artist.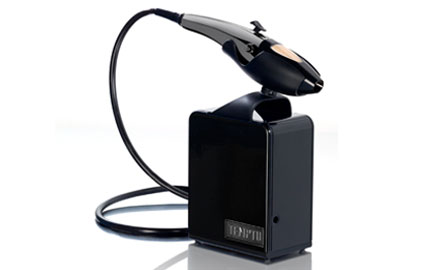 I recommend you go to the demo without makeup or primer so you can really look at the result. The foundation has a built-in primer and it will last for hours and hours. The pen itself if very light weight and even though it will take some space from your makeup counters its not as big as many of the craft airbrushes I've seen before.
All you do is insert a pod with the makeup, you can adjust some settings if you want a light, medium or full coverage and you're off. It's a funny sensation since all you feel is light air and wonder if it really is working, once you get to a mirror you see it has. After the foundation came the blush and in a way it looks like "Wii Makeup" where you're holding the pen and doing strokes without touching the skin. To finalize the demonstration I got a couple of touches of highliter around my eyes for an extra kick and I just loved the end result.
The makeup itself comes in packages of 1 or 2 pods, but even if you use them everyday, they will last for many months.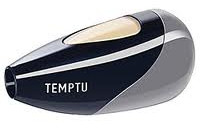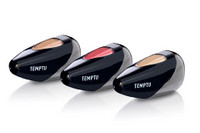 The only thing I can say after using the product is that it made my T-Zone very shiny, I had to blot it and add a bit of powder one hour after application. It had a pleasant scent, but if you're too sensitive to smells then it will overwhelm you. It didn't fade throughout the night and was very easy to take it off at the end of the evening.
For now the only airbrush makeup offered is the Foundation, Blush and Highlighter and of course, Temptu does offer a line of Traditional Makeup. I definitely recommend getting at least a demo presentation at Sephora….maybe before going on a date or a party.
This entry was posted by Style Bust on December 11, 2010 at 12:18 pm, and is filed under Latest Beauty Products. Follow any responses to this post through RSS 2.0.Both comments and pings are currently closed.