The indi Holiday Fit Kit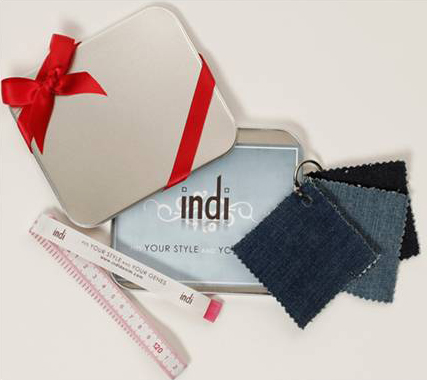 indiDenim and indiTailored have joined forces to become indiCustom, just in time for the Holidays! .The new project is introducing the indi Holiday Fit Kit.
indi Holiday Fit Kit is packed with tools to help customers design their own custom clothing such as measuring tape, and fabric swatches of shirts and jeans in order to assist when ordering on line. And of course the kit also comes with a personalized gift card message.
The indi Holiday Fit Kits are free with any gift card purchase from now through December 22nd.
Having troubles finding someone a Christmas gifts? Purchase an indi gift card at www.indicustom.com.
This entry was posted by Style Bust on December 11, 2010 at 10:42 am, and is filed under New Styles in Fashion. Follow any responses to this post through RSS 2.0.Both comments and pings are currently closed.