Theophilus London- I Want You
For the past year, I've questioned the originality of recent statements made in fashion, music, and art. Moreover, it's time for an artistic renaissance. As the first decade of the new millennium is ending, technology has been rendered as the vanguard of decade statements. Technological trends have occurred while creative movements are recycled and branded as new for today's youth.
In recent years, the green movement has not only become a lifestyle, but a trend; which has crossed over from environmental advantages to musical apathy.
Theophilus London, "center of the new urban pop movement", is a direct example of musical and fashion apathy. His declaration of individuality is derailed through his recent efforts, "I want you," a song claimed to have been sampled by a vintage Marvin Gaye record. However, evidence from YouTube clearly overrides Londons declaration as he simply raps over the song. No effort (not even a loop) was made to establish his identity and/or aesthetic. And naturally, his classic 80s/90s urban mix apparel: double breast blazers, canvass sneakers, and let's not forget the wayfarers provide the lookbook for fashion apathy. Need I present more evidence?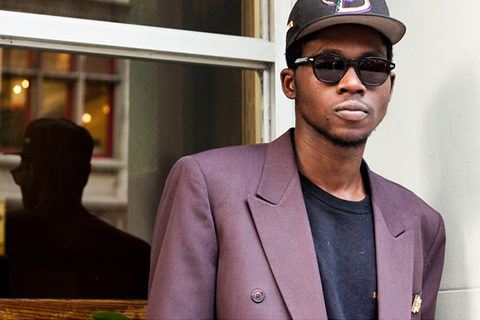 However, director, Va$htie, saves London by visually presenting "I want you." A black and white film shot in intimate locations where acts of intimacy occur- the bedroom, the bathroom, hmm…the hallway.
Va$htie catches the observers eye through the film style, cinema verite, as we watch London revel in the awkwardly portrayed beauty of the actress over candid shots of sensuality.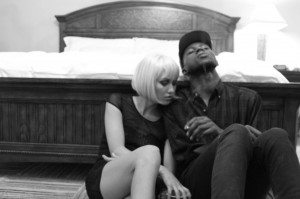 Yes, we can say Va$htie drew much inspiration from Madonna's "Justify My Love", well excluding the elements of bondage, S&M- overall, behavior deemed by society as sexually deviant.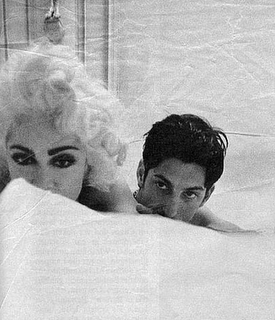 And yes, there is a lack of cohesive structure within the music video given each shot doesn't blend with the precedent shot or correlate with the climax and unruffled voice of Marvin. But within that, Va$htie beautifully presents images of candidacy with the idea of inhibited sexual desire, which is commonly not represented in urban/rap videos.
While my interests in Theophilus London as an artist are questionable, I'm excited to see more from Va$htie as an upcoming female urban artist. Click the link for Theo London- I want You video
This entry was posted by Style Bust on June 21, 2010 at 8:51 am, and is filed under Trending Music. Follow any responses to this post through RSS 2.0.Both comments and pings are currently closed.