Three Little Wonders by Ole Henriksen
For the last week I've been using samples of the Three Little Wonders by Ole Henriksen. The trio of products are formulated to moisturize your face and neck, as well as provide anti-aging and re-texturizing benefits.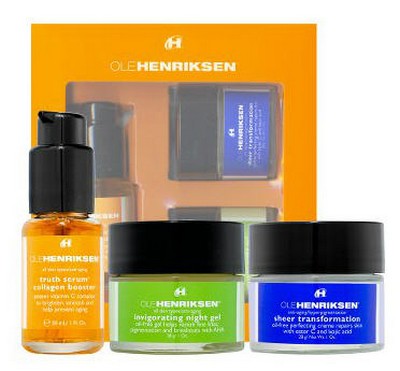 Twice a day you are to use the Truth Serum Collagen Booster, which is a high-potency vitamin C complex that prevents and corrects signs of aging while promoting brightness. The serum feels like a light gel which absorbs very quickly on the face and neck.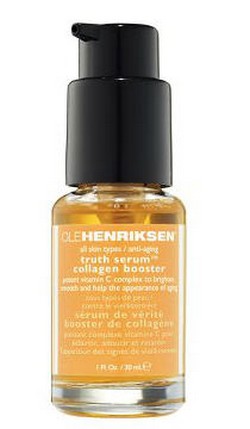 In the AM, after the Truth Serum, apply Sheer Transformation. This cream is also very light-weight, you might be tempted to think it's too light, but let it absorb and you'll notice your skin won't be tight or feel dry. Sheer Transformation helps fade skin discoloration, nourishes and re-texturizes the complexion.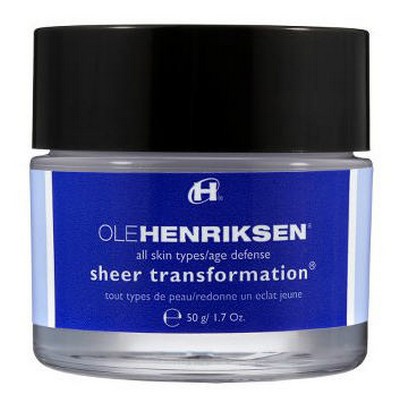 In the PM, after the Truth Serum, apply the Invigorating Night Gel. Over time this light-weight gel stimulates cell turnover, exposing a younger, firmer-looking complexion. This product is in the form of a gel, thicker than the serum, very similar to hair gel. Some people have found it sticky, in my case I liked the way it was quickly absorbed by my skin. I did notice the stickiness when I applied a thicker layer. It's not what you would expect from a night cream, but it works!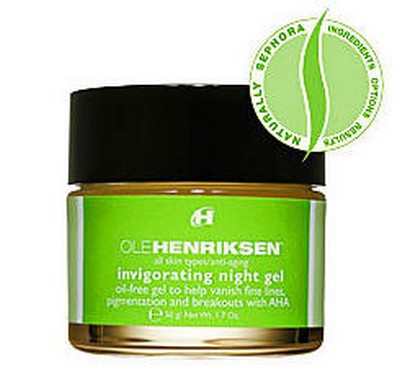 After one week of using these products, I have noticed a difference. My skin feels a lot softer and I'm considering switching to the Three Little Wonders when my current face cream is finished.
The trio costs $70, which is a lower price than buying them separately. My suggestion as always is to try a sample first before committing to a purchase, and even though the bottles are only 1 ounce, a little does go a long way.
This entry was posted by Style Bust on February 2, 2012 at 11:49 am, and is filed under Latest Beauty Products. Follow any responses to this post through RSS 2.0.Both comments and pings are currently closed.