Alien by Thierry Mugler
I rarely review perfumes because they're too subjective, a great scent can smell awful applied on my body and be amazing on someone else. But I just had to make a comment about the sample I found on Vogue. It's for Alien by Thierry Mugler.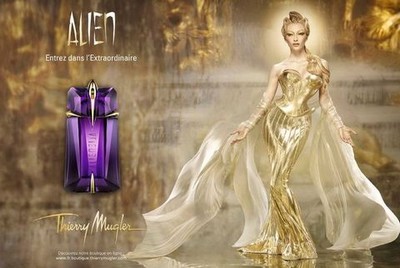 It's a spray packet, you lift the tab, push it back down and a small spray comes out of it. I loved it! OK I loved the packaging, not the scent.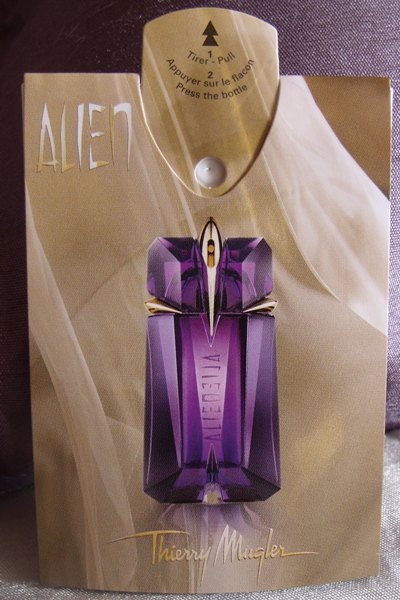 Even though the perfume is not for me, I just can't throw away the sample. I'll be passing it on to a friend of mine.
This entry was posted by Style Bust on February 2, 2012 at 11:33 am, and is filed under Latest Beauty Products. Follow any responses to this post through RSS 2.0.Both comments and pings are currently closed.