Tie-Dye Lite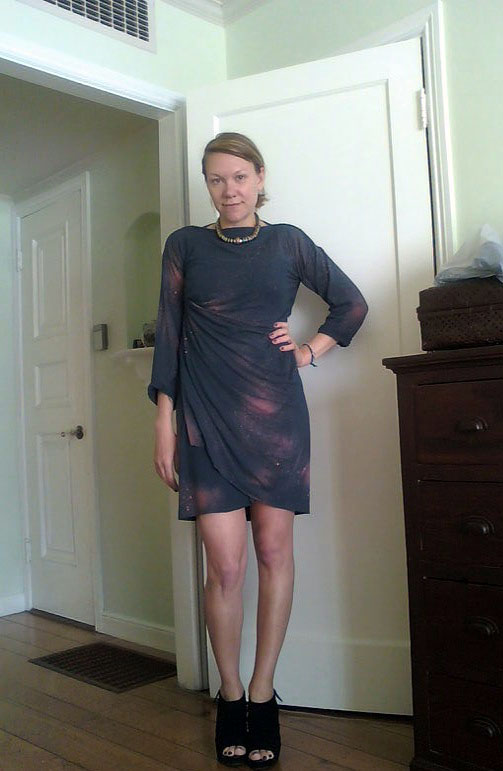 Jessi is constantly sewing herself the trendiest new dresses, shirts and pants (you can imagine how excited I get to receive presents from her). Just today, she completed this number, I call it Tie-Dye Lite. It's made of gray bamboo. The draping is excellent, creating a very flattering silhouette, for an already slim gal. After the dress was completed, she added peach paint to a spray can and sprayed the dress to give it this nice Tie-Dye effect.
I'm hoping she makes me something similar for my up-coming birthday!
This entry was posted by Style Bust on April 9, 2010 at 5:40 pm, and is filed under New Styles in Fashion. Follow any responses to this post through RSS 2.0.Both comments and pings are currently closed.