Posts tagged
designer
A dear friend of mine, Justyna Wilson, has been raving about her talented friend and old co-worker's fashion line for months. Now that the holidays are over I finally made an interview happen. I hope you enjoy!!
THE FRIEND / old co-worker: Lindsay Regan   |   THE LINE: le larc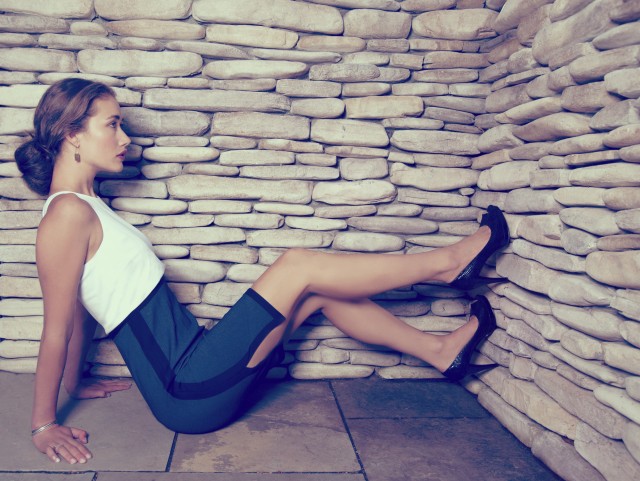 SB: How did you get into fashion design?
LR: I had sort of a circuitous route into fashion design. Even though it was something I've always wanted to do, like many high schoolers in America, creative fields of study weren't necessarily presented as options when I was thinking about college. I ended up studying International Relations in San Diego, which led me to work in sourcing and production for a couple Bay Area apparel manufacturers. After about 5 years in production, I finally gave into the design bug and attended FIDM in San Francisco to study Fashion Design. It was one of the best decisions I've ever made.
SB: What is your philosophy on fashion?
LR: My philosophy on fashion has always centered on wearing what works for you and your body. The fashion world is constantly reworking and reinventing itself with trends and aesthetic movements. In this atmosphere, I think it's best to know who you are and what brings out the best and most confident you. Fashion is one of the easiest ways to convey what you're about to another, and having confidence behind what you're wearing makes your presence all the more impactful.
SB: What's your favorite part of designing?
LR: So many parts! But my absolute favorite is the initial sketching and concept work. There's nothing like completely letting go and seeing what comes out creatively.
SB: Describe the inspiration behind your debut le larc collection.
LR: The inspiration behind my debut collection was to create a line of foundation pieces that could live in every woman's closet. I wanted to design supremely high quality pieces that had longevity in a field that's filled with sometimes temporary trends. The silhouettes have a timeless, clean aesthetic that will work when paired with other, more trend-driven items for years to come.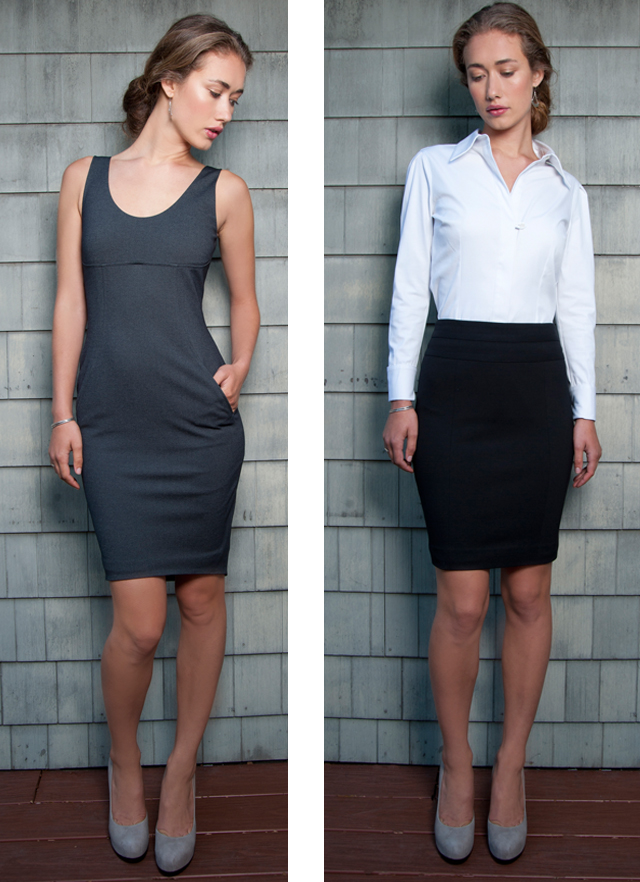 SB: What have you learned so far about being an entrepreneur in the fashion industry?
LR: There's a surprising amount of support out there for entrepreneurs. People want you to succeed, and that's been such a cool discovery.
SB: Name on thing about your business that you think no one else does.
LR: Le larc was founded on the idea of timeless fashion and the idea that it's pieces will last you years to come. Our focus is on impeccable fit and construction, such that the garments feel great when you put them on. Surprisingly, I think that's hugely rare in apparel these days.
SB: Where can we buy your pieces?
LR:  Le larc will be available in two Bay Area stores this February: White Label SF on Union Street in San Francisco, and The Store on Throckmorton in Mill Valley. More stores will be added soon and you can find the most up to date listings at www.lelarc.com/stockists. You can also email [email protected] to buy directly from us.