Tooth Artists, producing Tooth Tattoos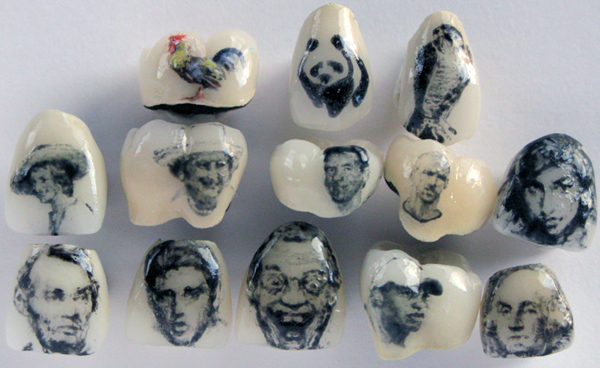 If you want to immortalize your adoration for an object or person but are hesitant to have it inked onto your body, maybe you should consider getting a tooth tattoo instead. Considered by some to be the ultimate "white collar" ink. Tooth tattoos are usually done towards the back of the mouth, only to be revealed when purposefully pulling back the lip. The Tooth Artists works with a dental lab to hand paint crowns with images of everything from Mickey Mouse to a rooster.
This entry was posted by Style Bust on February 7, 2010 at 6:23 pm, and is filed under Latest Beauty Products. Follow any responses to this post through RSS 2.0.Both comments and pings are currently closed.