Equal Opportunity Shapewear from Spanx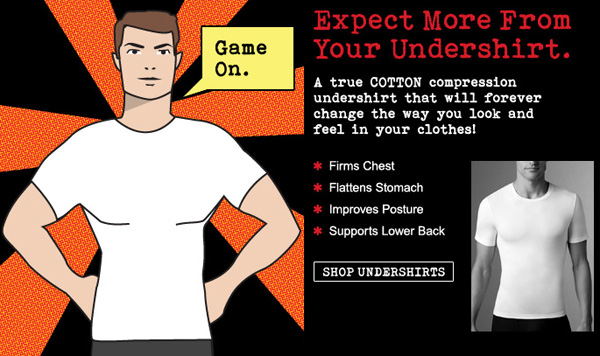 We should have seen this coming, men can now look like they have a firm chest and flat stomach without putting in the hard work at the gym. Enter the age of shapewear for men, thanks to Sara Blakely the founder of Spanx. I have a feeling Spanx for Men will never be a mainstream sensation, and I hope my gut instinct is correct.
This entry was posted by Style Bust on February 6, 2010 at 1:51 am, and is filed under New Styles in Fashion. Follow any responses to this post through RSS 2.0.Both comments and pings are currently closed.