You need to know: BobbePin.com
BobbePin is the place to find affordable indie fashions from around the world. It is also the place to nab those in demand boho-chic fashions.
It all started with the search for a great top at an affordable price. Then we thought, 'Every woman should be able to find the same thing. So we started BobbePin as the place to find not just great tops and tees but also fabulous fashions like the trendy boho-chic style, said BobbePin co-founder Dawn Wheeler.
BobbePin features fashions by designers who are changing the way audiences look at fashion through their commitment to ecologically friendly practices. Some of the emerging brands carried at BobbePin are: J Shoes, Sandra Ingrish, Mur Monoreno and my personal favorite Oaklandish.
About BobbePin
Founded by two professional women disenchanted with the mall options for great fashion products, BobbePin offers cutting edge men's and women's fashions and accessories. Bobbepin's mission is to provide great quality, great prices, and great service. BobbePin also likes to give back with a commitment to donating five percent of sales to charity. Visit www.bobbepin.com.
"One of the most exciting things about our company is that many of the fashions we offer are locally made and in turn help support local communities. Most of the designers we showcase use sustainable or reusable materials. So it's also something that we can feel good about and our customers can feel good about," Wheeler said.
Here are some hot items to pick up at BobbePin.com.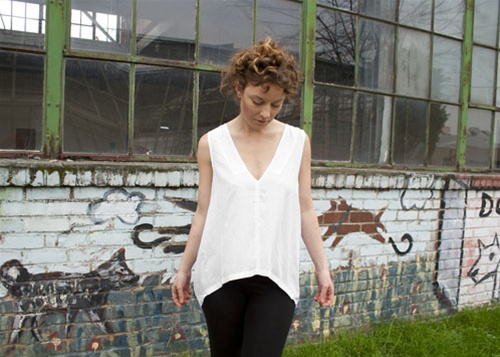 Piko 1988's Vintage V Neck $22.00. This tank top is a free-flowing top that is longer in the back with gathered stitching. Great with jeans or a skirt it brings summer back. 100% Rayon.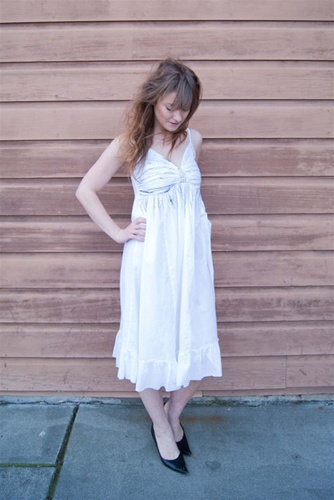 Monoreno Boho Chic Dress $50.00. This beautiful soft and sheer calf length free-flowing white dress with charcoal color accent. Pair it with soft heels or flats. Model is wearing size S. 100% cotton, length 41". Available in white with charcoal accent.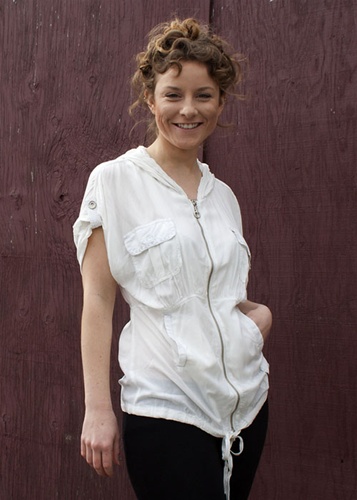 Monoreno Hooded Jacket $36.00. This hooded jacket is so soft and durable it provides endless versatility. It has a front zipper, 2 breast pockets, 2 mid-section pockets, elastic waist, drawstring hem and tabbed sleeves just say cool & casual ! It is 100% Cotton and so soft you can wear it as a jacket or just as a top! Must have! Length 22″.
This entry was posted by Style Bust on April 20, 2011 at 5:56 am, and is filed under New Styles in Fashion. Follow any responses to this post through RSS 2.0.Both comments and pings are currently closed.