Zero + Maria Cornejo Menswear Collection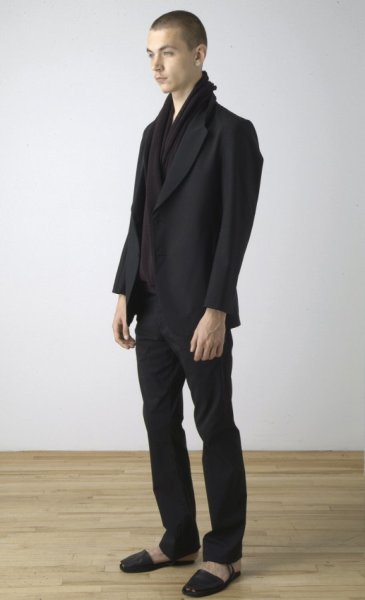 Maria Cornejo's new collection is an extension of her distinctive approach to using women's design elements as key pieces for men. Classic Zero + Maria Cornejo shapes are the foundation of the collection, including a rain jacket that is concave shaped, and a textured cotton double-layered shirt. But really? What is up with the sandal/clog/slingback shoe? Would any straight man ever be caught in something like this? I need to know who makes them, and if they're comfortable, because these random shoes are pretty enough for me any day. And as always, no collection is complete without a pair of black tailored slim trousers, and Cornejo's look fantastic.
The new collection will be available in February 2010.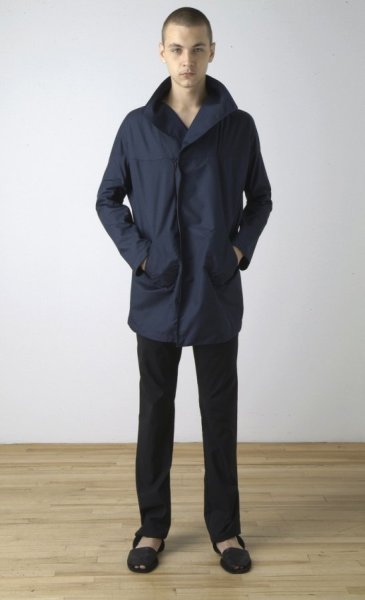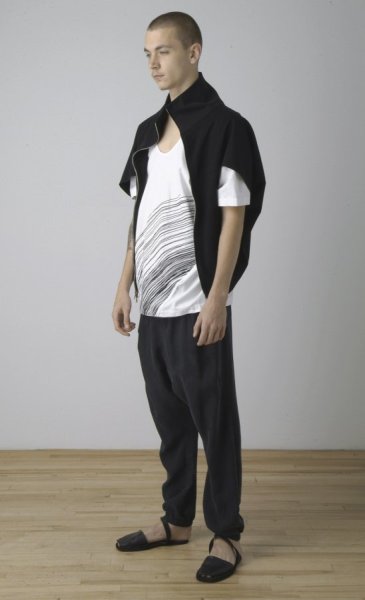 This entry was posted by Style Bust on November 20, 2009 at 2:33 am, and is filed under New Styles in Fashion. Follow any responses to this post through RSS 2.0.Both comments and pings are currently closed.