30 Day Lifestyle Blogging Challenge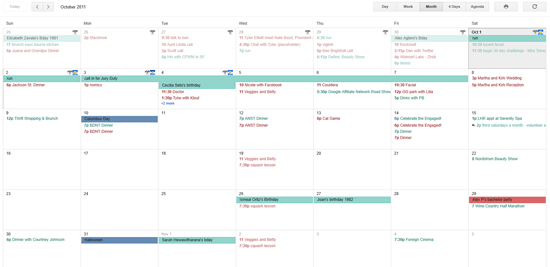 I'm stealing this 30 Day Challenge idea from one of my favorite Beauty Bloggers, Mira Torres of The Beauty Bohemian. I Hope you enjoy learning about me!
If you also blog, I encourage you to join in on this challenge too! Please leave links to your site in the comments if you start the challenge so that I can read it.
Topics By Day:
10 eCommerce stores I shop most often
My favorite color combinations
What's in my purse
The meaning behind the name "Style Bust"
Items on my wish list
Greatest accomplishment today
Favorite band of the moment
A picture taken of me today
Weekly rituals
A book I love
A photo of something I ate today
My celebrity crush(es)
Something I don't leave the apartment without
Today I donated the following garments
What I decided to do with my free time today
Top 3 SF fashion designers
Today's playlist
A habit I wish I didn't have
My guilty pleasures
Things I'd rather be doing right now
A fashion trend I miss
3 of my favorite people to follow on Twitter
A picture of my living room
Top 5 cities I'd like to visit
Today I saw
Bulleted list of my entire day
Top 3 TV shows
What I wore today
DIYs I want to try
3 things that have happened in the last 30 days