A Small Collection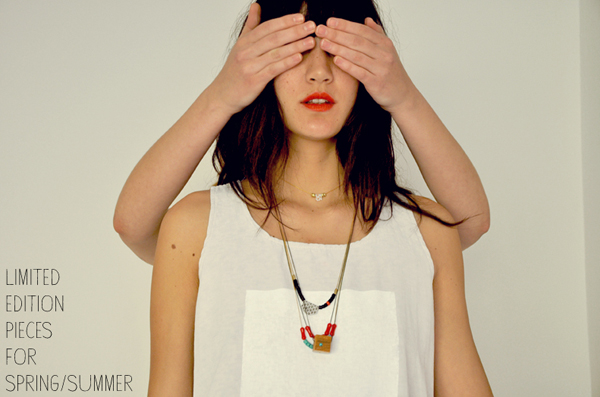 Artist and housewares designer Alyson Fox's new project , out this Spring, involves an edited group of handcrafted accessories and clothing. The pieces are sold at www.asmallcollection.com.
Her necklaces mix industrial metals, like ball chains, with wood and turquoise beads, it's very unique and distinct, yet subtle. On some necklaces, she hand-inks prints onto fabric beads and cords make the prints a one-of-a-kind. Her clothing consists of geometric silk-screened or ikat tanks and a simple silk dress are just as artful as her jewelry (and comfortable looking).
Each creation is a limited-edition piece. So get em while their hot!