Tyvek bags by Saskia Diez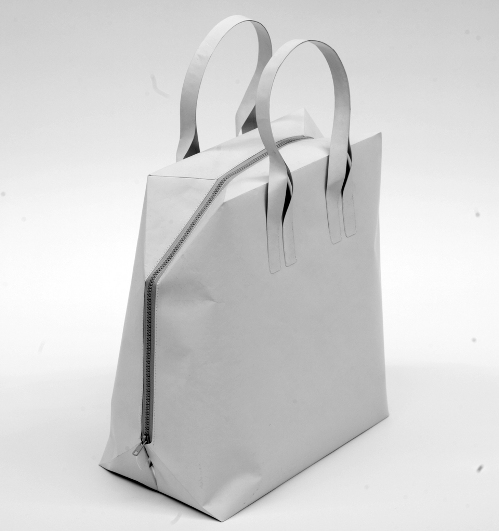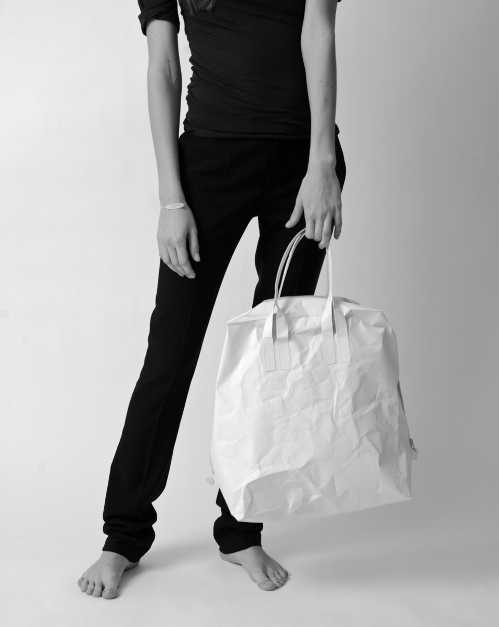 German designer Saskia Diez is known for her minimalist jewelry line, which is incredible if you haven't seen it. Recently she's branched out, beginning to sell two Papier handbags through Project No.8's new online store. Shown above is the Papier 115G bag for $158.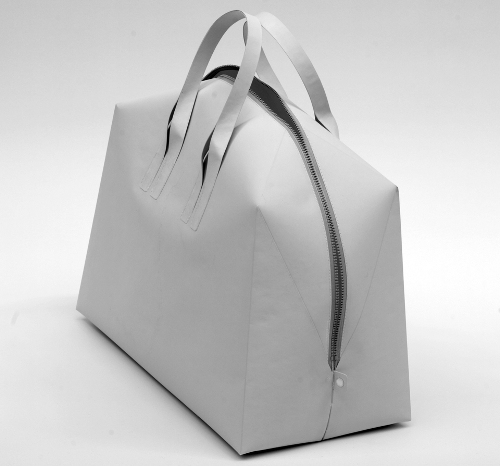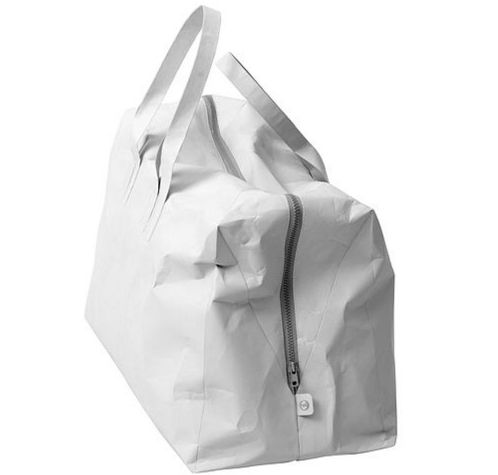 It's actually Saskia's husband Stefan Diez who designed the bags for her. The bags are made of Tyvek, which is a waterproof, tearproof and recyclable material that is super light (less than 135G and explains why the bags are title Papier 115G and 135G).
Just the idea of super lightweight and durable travel bag that is not Lesportsac sounds nice, doesn't it? Shown above is the Papier 135G bag for $193.