American Idol Top 13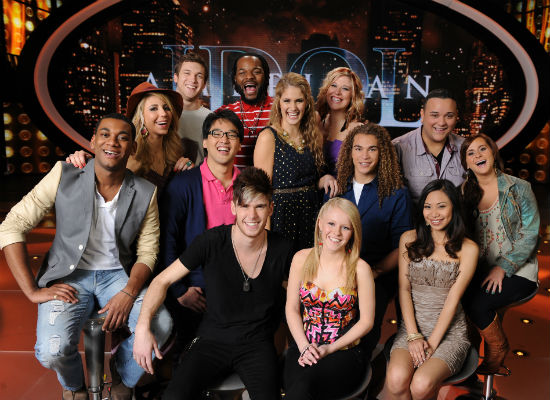 Tis that time of year again folks.  Good to be back and writing in on the American Idol action… I think.  I rarely let myself suffer through the full episodes of the weeks prior to this one.  I have caught enough to enlist some of my favorites from the get-go.  I went social media crazy upon first glance of Phillip Phillips.  He makes me swoon.  I also really like Skylar Laine, and with a voice like Jessica Sanchez has, I have to put her in my top list.  Overall with the contestants this year I'm displeased and truly just underwhelmed.  Pretty sure I always feel this way but here goes another year…
There are so many successful singing competition shows now that each show has to really produce some interesting and just plain talented people to get people to tune in.  If you don't do that there are so many other shows to tune into to get what you're looking for.  Personality is such a huge part of being able to draw in the votes and captivating the audience when it comes to American Idol.  The other shows have a lot of production behind them, where AI is still pretty stripped down.  Which gives it sadly more of a karaoke feel I think.  However, sometimes on the X-Factor I feel like there is this whole production for an artist that is not even relevant.  The Voice probably does the best job of finding some balance and really highlighting the talent, vocally & otherwise.  But I digress, we are talking about Idol here.
Who's idea was it for the poor girls to do Whitney Houston?  There's a very small percentage of even the most successful female singers in the industry that can tackle such a great vocalist.  I felt bad for the girls actually, many of them hit a brick wall this week.  As for the boys Stevie Wonder is one of my favorites of all time, but his music is starting to feel a little said & done when it comes to these shows.  When is someone going to give me a TV show thats going to introduce me to new music?  I will just have to deal with the cards that are dealt, and so will the contestants.  So how did our top 13 do?  I wrote a little blip about each of them, but have not been successful in finding the performances on youtube so there are not videos to link.  As a temporary solution I have linked their AI page to their names, until I can find a reliable stash of youtube videos you will just have to take my word for it if you missed the show.
The show kicks off with Joshua Ledet performing my favorite Stevie Wonder song, 'I Wish.'  Completely forgettable, anti-climatic and not impressive.  Could not even believe the judges were placing this at the top of the night.  Clearly they missed Marcus Canty's rendition on The X-Factor because he killed this song.  Even though I still have my doubts and suspicions that not all of the X-Factor is done without a little technical help (i.e. I think lip-syncing could be involved) this performance on Idol did not even compare.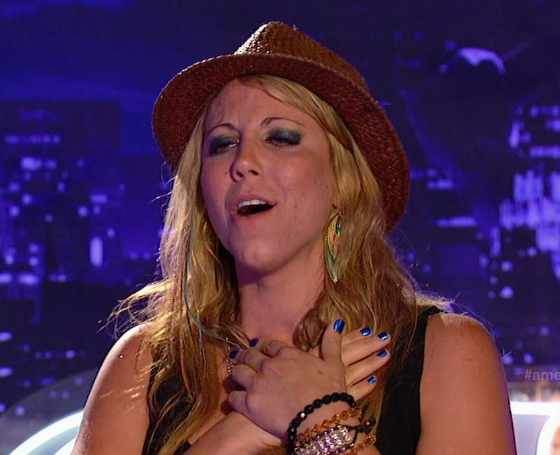 Elise Testone performed "I'm Your Baby Tonight" crash & burn, this was utterly painful.  I needed to go back to her audition tape to figure out how she ended up on this stage.  Her attitude did not help, she just looked mad which doesn't translate well to getting viewers at home to vote for you.  Her voice is unique and there is not a whole lot that this show is going to do for her.  At the end of the day you're on American Idol, and you got to roll with the punches when it comes to your song choices.  You are no longer your own artist making your own decisions.  She's got to be one of the bottom girls or I'm moving to another country.
Jermaine Jones – "Knocks Me Off My Feet," this was a snoozefest for me.  I think that his voice is cool and smooth and all, but I guess I don't feel it like everyone else does.  Sadly I probably won't appreciate him until I hear some of that Michael McCary, Boyz II Men bass.  Just sayin.
Erika Van Pelt – A Whitney song was a stretch and push for her.  She did "I Believe in You and Me," I was prepared to hate this, and I'm not really saying that I didn't hate it.  It was hard to love, there were parts that were shaky but overall I was impressed with her range, probably only because I didn't know she had it.  I don't know if there's a lot more to uncover with this one like the judges are assuring but I do want her to stick around awhile longer so we can dig into that rasp in her voice.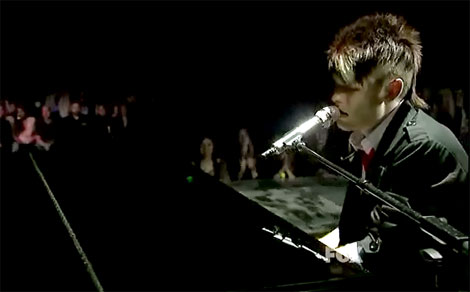 Colton Dixon was so nervous for tonight but it wasn't bad.  Stevie Wonder is way out of his element and that was something the show wanted to be made known.  His style was enough to make it sound like his own.  He was one of my favorites of the night and he's going to be around for a long while.  He better just get used to being pushed into doing styles and genres that don't necessarily fit in his realm, because that's just American Idol for you.
Shannon Magrane – I was sad about this performance.  There's something about her that I can't help but want her to do good.  I think her nerves probably got to her, she's young.  She missed a big note.  Did anybody really listen to her sing that in the rehearsal, it was a night and day difference.  I think she's actually capable of big things but who knows if we will actually be lucky enough to see it.
DeAndre Brackensick – I hated whatever song he did last week but doing "Master Blaster" seemed to be right in his element.  The hopping around was a little distracting.  He was feeling it.  I guess I like his voice… but he annoys me.  I will try to be more open minded but there's not much else to say.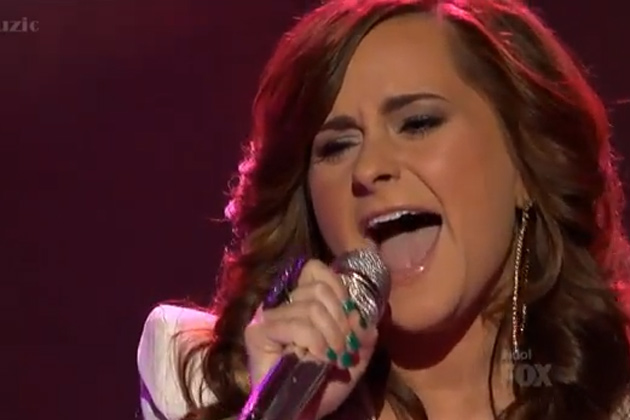 Skylar Laine – There is something weirdly charming about Skylar to me.  She was crazy last week on stage, probably how I would look if I ever had to get up on stage and sing a song.  You know she is feeling every single note.  She makes everything look so darn easy and effortless.  She belt out that Whitney song like she's been singing it all her life, and you know she hasn't because she's a straight up country girl.  I can't believe I'm saying it but I dig her.  She's definitely one of my early faves.
Heejun Han – I hope he stays around for awhile.  Is his voice spectacular?  I don't exactly think so, but he's got a sense of humor, he makes me laugh and makes the show slightly more interesting.
Hollie Cavanagh – She slayed a Christina Aguilera song last week so we know she has a huge voice.  I had no real concerns about her performing Whitney, I just knew her voice was one of the very few big enough that could pull it off.  And she did, it was beautiful.  I want to see her loosen up, she's totally the Pia of this season when it comes to having the voice but lacking the strong stage presence.  She's got a big smile, but I need to see her having actual fun on stage.
Jeremy Rosado – I couldn't even tell you what Stevie song he sang. He has a beautiful voice but it's just not enough.   Seems like a nice guy but, the end of the road is coming soon for him.  I literally have nothing interesting to say about this one.
Jessica Sanchez – It takes balls to step out and decide to do "I Will Always Love You."  By far biggest Whitney song, one of the biggest ballads of all time.  I kept thinking, how darn brave.  She stepped out and just nailed it.  I thought it was pretty much flawless beginning to end.  The difficulty of this song is indescribable.  My jaw dropped to the floor watching her hit all the notes.  It was awesome.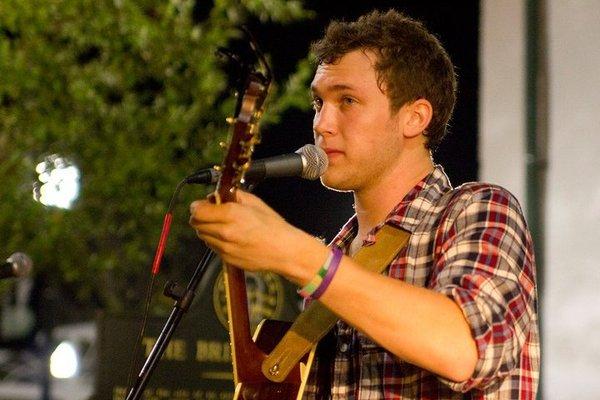 Phillip Phillips – I have so much to say about this kid.  No surprise here that I did most of my pre-American Idol live show research on him.  Don't get me started on the Dave Matthews comparisons because it seems to get me upset.  Let's focus on what happened tonight.  Was there any other Stevie song for him to do?  Does no one want to mention that he already sang this in his audition?  I mean I don't care because it was absolutely incredible.  But he had an advantage, a lot of hours put in already preparing for this performance.  At the end of the day for me, nothing can compare to someone that is as musically inclined as he is.  He used his ear and his musical style, and he made "Superstition" into his own song.  I'm so ready for the days when American idol evolves into more than just a singing competition and the contestants get some credit for picking up an instrument and making a performance more than a sing-a-long.  I'm all about a musician, not just someone with a big voice.  Phillip Phillip's is my dream come true this year, my Paul McDonald but with more control over his voice.  I'm ridiculously excited to see what comes from him throughout this season.  He better not disappoint me!
This entry was posted by Style Bust on March 7, 2012 at 10:26 pm, and is filed under Trending Music. Follow any responses to this post through RSS 2.0.Both comments and pings are currently closed.