Posts tagged
Jessica Sanchez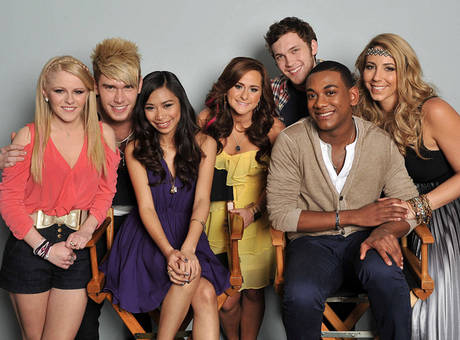 The top 7 took on songs from 2010 and on.  The mentor is Akon.  I guess it was enough that he has released some songs in this decade to make him relevant to be on American Idol.  But come on this guy doesn't even have an official website, not to mention none of his music is even comparable to any of the artist on idol.  I had my reservations about him as the mentor, it wasn't as bad as what I had anticipated but I guarantee many people watching thought to themselves, who the heck is Akon?
Skylar Laine – Skylar opened the show with Kellie Pickler's 'Don't Know How Much I Love You'.  I thought this was boring and predictable.  Not worthy of kick starting the show.  She will probably stick around though because who else will the huge AI country fan base vote for?  She's all that's left for them.  She's certainly good at what she does, but I don't know if that's enough for me.
Colton Dixon – 'Love The Way You Lie' was made popular by Eminem and Rihanna.  He performed Skylar Grey's original version.  My wonderful AI companion that suffers through the show with me week after week is really tired of Colton and what he calls his "vapor voice."  I think when Colton actually tries to sing it sounds even worse.  I cannot seem to figure out what people see in him.  I thought his performance was aesthetically pleasing.  But at the end of the day, what is making this kid stand out?  I'm not sure.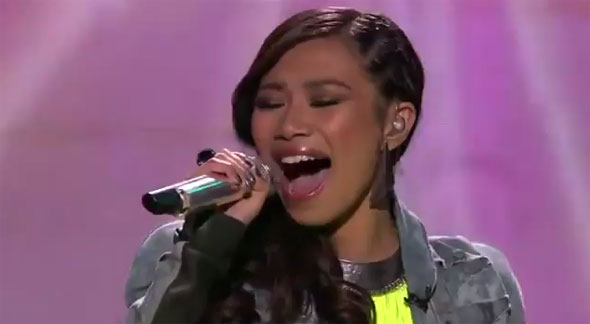 Jessica Sanchez – This was one of my favorite performances of the night.  I've had the amazing opportunity to see Jazmine Sullivan live and she is incredible.  I must say 'Stuttering' is no small feat and Jessica did a phenomenal job with it.  I almost preferred Jessica's version.  She told a story and there was so much beauty & grace in this performance.  I got a little lost in it.  It's hard to believe that Jessica is only 16 years old and singing like that.
Joshua Ledet – Here we go again, this week I'm going to complain about Joshua and how he is a runner up to someone else that performed the same song.  This time however I'm going to compare him to the actual artist, which maybe isn't fair but we just saw Bruno Mars slay 'Runaway Baby' at the Grammy's a few weeks ago and absolutely nothing can compare to that performance.  Bruno is so big right now and to cover him it needs to be something extremely special & fresh.  Bruno Mars is hands down one of the best performers of this era, his stage presence is out of this world… Joshua doesn't have that yet, he didn't even touch Bruno as far as I'm concerned.
Hollie Cavanagh – Oh Hollie, you were much less than 'Perfect' covering Pink.  Why can't someone help you?  There are so many mentors and people behind the scenes on this show, can't they give you a shove in the right direction?  Everything from the way she dresses to her song choices are just wrong.  It's so frustrating because I know she has the biggest voice in the competition but she is completely unmarketable right now.  There is no way she's escaping the bottom 3 this week and I won't be surprised if she is sent packing.
Phillip Phillips – Ok so Maroon 5 is so big right now & Adam Levine is entirely relevant, I thought there was no way this could go wrong.  This could have been epic but does anyone know the song 'Give A Little More'?  A weird part of me would have rather seen him do "Moves Like Jagger."  Anyway back to his performance, what Phillip did with the arrangement was actually very compelling and good, but I'm assuming most people have never heard the original so it's not something that's going to impress the general audience.  I'm not going to disagree with any of the judges critiques.  My only problem is with all this comparison to Colton, why is it that no one has mentioned that every week Colton is sounding the same as well?  We will see if the judges comments influence the votes for Phillip.  It actually won't be such a bad thing if Phillip falls into the bottom three this week, I think he needs a little jolt, something to kick him into gear.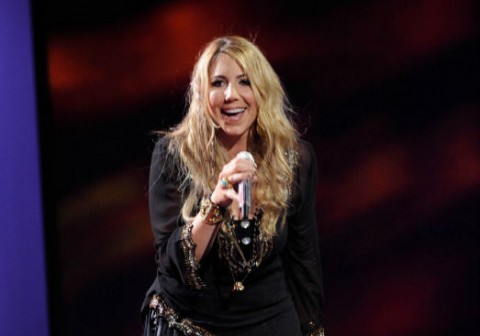 Elise Testone – I'm going to have a love/hate relationship with Elise just about every week I think.  I hate that she did this song.  I'm biased and love Haley, so I had my mind set before the song started that this would not be ok for me. However, she fell into this song perfectly and looked very comfortable on stage.  Maybe this is the direction she's trying to go and I'm ok with that.  But this performance was not a huge moment for me.  Last year Haley performed it before it was even released, and was virtually heard by no one before she brought it to the Idol stage.  Haley did so good that when Gaga released it, I never acknowledged it as even a Gaga song.  Haley's voice always fit better in my opinion.  I'm not going to completely disregard Elise's performance.  At this stage of the game it was smart and will probably push her through to another week.
Must see performances this week are Jessica and Elise.  I'm struggling with my bottom three prediction because what I feel should be the bottom three is quite different than how I think the votes are actually going to fall.  But the weakest performers this week were Hollie, Skylar, & Colton.  On another note, how cool was it to hear a Gotye song on Idol?  If you ever get the opportunity, this is a show you have to see live.  He has a few dates in California over the next two weeks so check out the dates and try to get to one if you can!