Book Bust: McQueen's Machines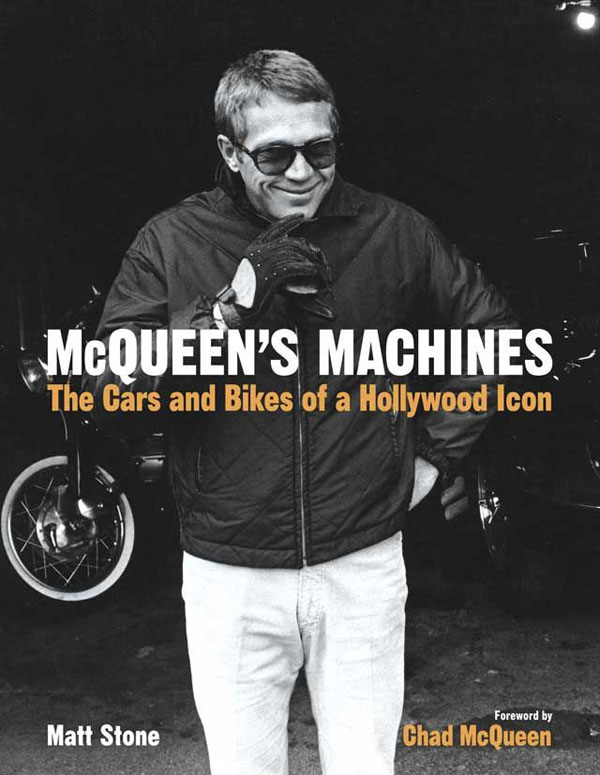 McQueen's Machines $26.95 is a look at Hollywood-legend Steve McQueen's love of motorcycles and cars. McQueen made movies best remembered for their car chases, motorcycle dashes, and hair-raising races. Throughout the years, no one forgets the man at the wheel, Steve McQueen, aka the King of Cool. No other Hollywood star has been so closely linked with cars and bikes. This 176 page book features cars, motorcycles, and even airplanes that McQueen owned over the years. Written by Matt Stone; with foreward from Steve McQueen's son, Chad McQueen.
If your dad happens to own 2 Harley Davidsons, 1 car, 2 trucks, 1 para-plane, 1 cigarette boat, 1 pontoon, 3 ATVs, and 3 snowmobiles, like my dad, then this book might be a perfect Holiday gift for him! And dad, now that I've written down all the toy's you own (and maybe even missed a few), I understand why living in rural Minnesota works out so well for you!