Brazilian Peel
The latest advance in the fight against aging is the Brazilian Peel.
Brazilian Peel is the first 30% glycolic acid, medical strength peel for at-home use. 5x stronger than other retail products, this unique new Brazilian style peel is clinically proven to visibly brighten, smooth, firm and tone skin for a more youthful appearance. All the benefits of a professional peel in an easy do-it-yourself treatment.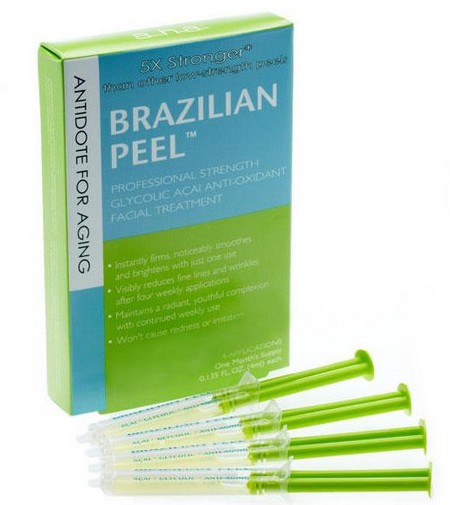 I had a chance to try it thanks to a sample from Sephora and I was very impressed with it. The treatment consists of four once-a-week applications that come packaged in a small double syringe. The way to use it is by opening the syrenge, dispensing the contents in the palm of your hand and mix it with the fingers, once it feels warm, then it's time to apply it to face, neck and decollete. Rinse after 10 minutes and pat dry.
Since this is a stronger peel than most of the commercial ones, it does warn against using it on irritated or damaged skin and to avoid long exposure to the sun for at least one week after the treatment. In my case, I've used peels for a long time and didn't feel any discomfort with this one, but I can say I did notice a big difference on my skin afterwards. It was incredibly smooth and that was with only one application. Another thing I've noticed is my skin looking slightly shinier, but not oily, in a way more alive.
If you have thought about peels, but maybe hesistant to go for the Brazilian Peel which is strong and costs $78 for the four once-a-week applications, then you can start slow with Avon's Anew Clinical Advanced Dermabrasion System.
Advanced Dermabrasion, the first 4-level at-home system, is so effective because it starts at a lower dose and gradually works up to a maximum dosage of resurfacing ingredients.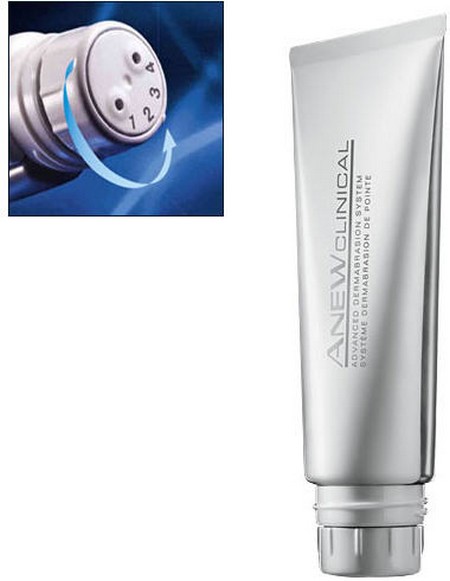 I've tried this one and it also works great on the skin, but is much gentler, it starts you at a very low level and each week the dosage increases. In this case I also felt a very big difference from the first applications.
It's always such a treat to touch your own skin and feel it as smooth as it can be, and even better when people around you notice it as well.
This entry was posted by Style Bust on November 23, 2011 at 12:32 am, and is filed under Latest Beauty Products. Follow any responses to this post through RSS 2.0.Both comments and pings are currently closed.