Check Out OhThatsYou.com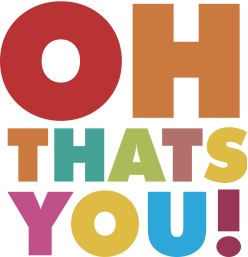 We've all been there before – seen great fashion or beauty tips in magazines we want to copy, but in reality, we just know we won't be able to pull them off!
OhThatsYou.com
is a new online platform that gives friends a place to give and get fashion and beauty advice from their trusted social circle.  OhThatsYou.com allows users to interact with their trusted circle to make style and purchasing decisions, as well as receive personal fashion and beauty recommendations on items that ork with their face and body type.
OhThatsYou.com puts users in more control over their style through integrated tools that enables users to:
Interact with their trusted circle–including their friends and other members with similar attributes and lifestyles–to make style and purchasing decisions
Use the OTY Window-Shopper to collect fashion images that suit their tastes
Mix and match these items to create different looks
Receive OTY generated personal fashion and beauty recommendations on items that suit their face and body type
Our personal style is a combination of our unique physical attributes, the sum total of our experiences and our environment…..Oh That's You! OhThatsYou.com enables members to find their own unique personal style, whether they want to fit in or stand out. Stated Azita Gandjei, founder of Oh That's You!
I signed up last night and completely updated my profile within minutes.
Options for body shape include: pear, hourglass, v-shaped or straight-line shape (no doubt I'm straight-lined).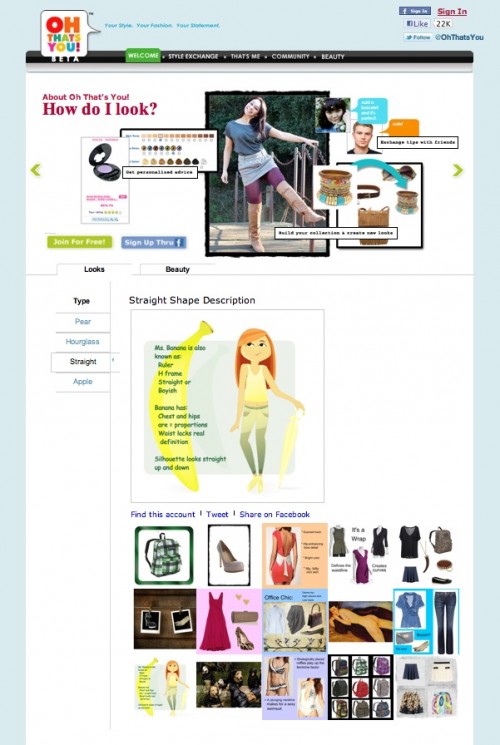 Skin Type gets fairly detailed, options here include: Environmentally Damaged and Hyper-pigmentation. I considered selecting environmentally damaged skin since I have a sunspot on my cheek that is cramping my style, but decided on combination skin.
This new site is definitely a place to hang out and lose track of time in. There are tons of products to look at, and buy. You can also upload your current closet to keep track of your clothing and outfits digitally. I think this is the perfect place to go an learn more about fashion, trends and beauty.