Something I Ate Today
I ended my day with one of my favorite desserts, homemade Pecan, Caramel & Fudge Pie (it's delicious with ice cream).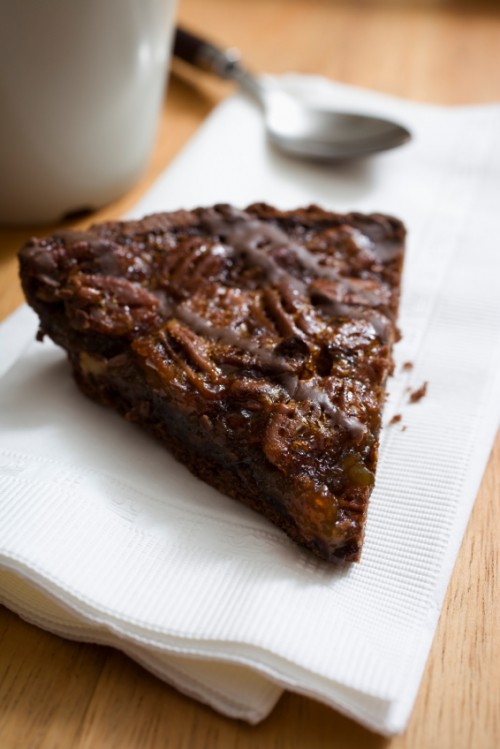 I made this pie on Sunday since we were having a dinner guest. Note: I dislike cooking & baking…sad I know, but I get absolutely no pleasure in the kitchen. The only time I really attempt to make tasty food is when we have guests over. So in hopes of getting better at this domesticated eating style, I'll be inviting more friends over for dinner to gain the skills and maybe force myself into liking this whole homemaker lifestyle.
This Pecan, Caramel & Fudge Pie is super easy to make (I buy the crust rather than make it myself). You can find the recipe here on Epicurious.