Cold shoulders Spring 2012
As we all know, Spring weather can be unpredictable – which makes getting dressed in the morning a little tricky.  But there is a trend that I'm seeing a lot of this Spring that seems to make sense (if you aren't planning on rushing from place to place).  Jackets draped over the shoulders – perfect for those days when you're not in need of complete warmth of a jacket, but want one with for later.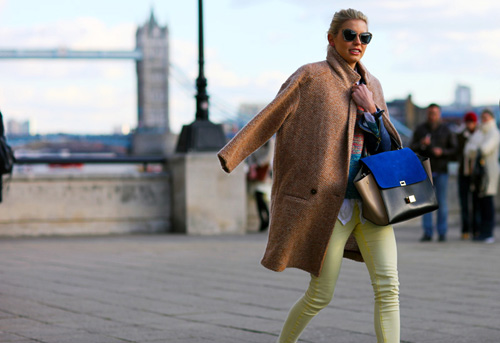 I love this look – classic and polished, yet cool and nonchalant.  This season we're seeing all sorts of jackets draped over the shoulders; leather biker jackets, pea coats and blazers paired with skinny denim, tuxedo pants and even shorts.  Think of it as a trendy version of something great aunt Eleanore might wear.  And for those of you who love layering – this is the perfect way to add another layer of dimension to your outfit.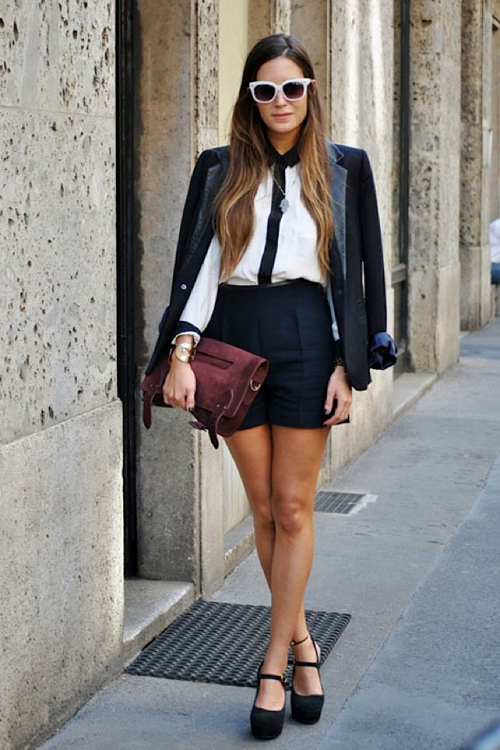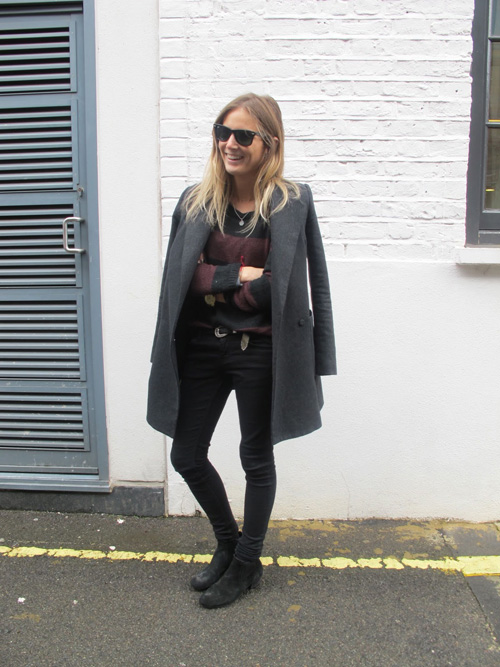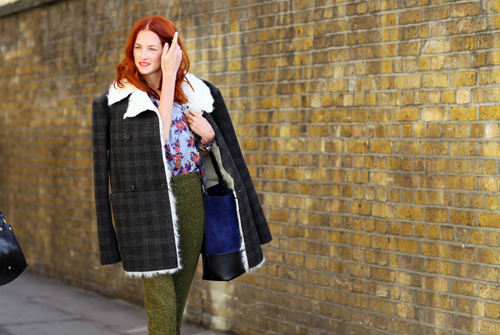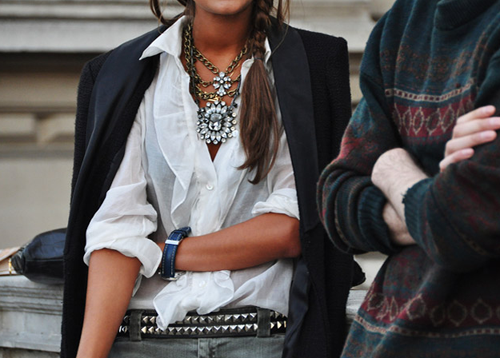 Yes, this trend looks cool – but it can be a little fussy (there's an awkward balancing act that goes on with your shoulders).  Try out this trend while strolling around town, and be sure to carry a clutch or top handle bag – a bag with a long strap will just get in the way.
*Photos via Street Peeper
This entry was posted by Style Bust on March 28, 2012 at 6:00 am, and is filed under New Styles in Fashion. Follow any responses to this post through RSS 2.0.Both comments and pings are currently closed.