Posts tagged
Spring 2012 trends
Headbands have never verged too far from the fashion scene, but this Spring, headbands are making a comeback in a sophisticated way – as both statement pieces and barely-there hair accessories.
For someone (like myself) who tends to dress fairly basic on a daily basis, a headband might be the perfect accessory to add some personality to those everyday basics.
Headbands on the Spring runways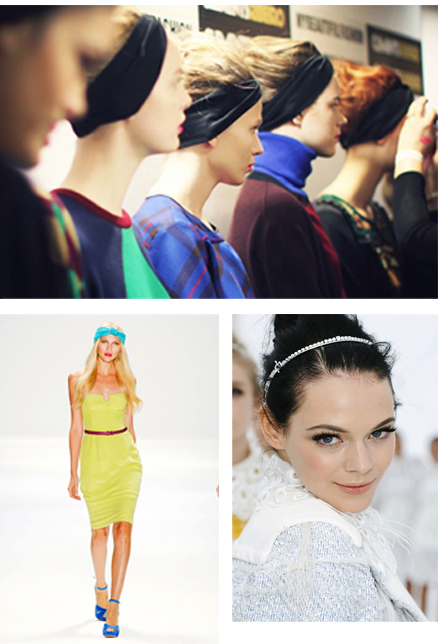 Clements Ribeiro, Luca Luca & Louis Vuitton
Headbands on the Red Carpet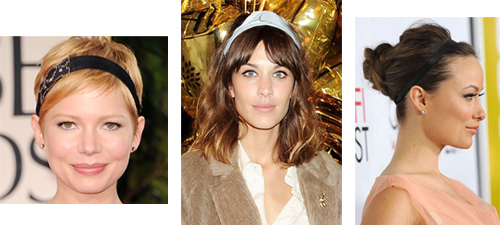 Michelle Williams, Alexa Chung & Olivia Wilde
This Spring you'll be sure to find a headband that suits your style.  I checked out Etsy for some headband inspiration – here are a few of my favorite headband styles for Spring 2012:
1. Jersey stretch headbands (twist in the middle for a trendy turban inspired headband) – for a low key / downtown chic look.
2. Ultra thin vintage headbands in a neutral tone – when you want just a touch of glam.
3. Slim headbands that lay flat against the head (anything chunky might be a little overpowering) – very retro looking and perfect for pixie cuts.
4. Statement headbands – fun and festive, but probably not for everyday.