Colorblock Thursday
Who doesn't love a little color to get them through the grueling workweek.
Here are some of my favorite color inspirations today!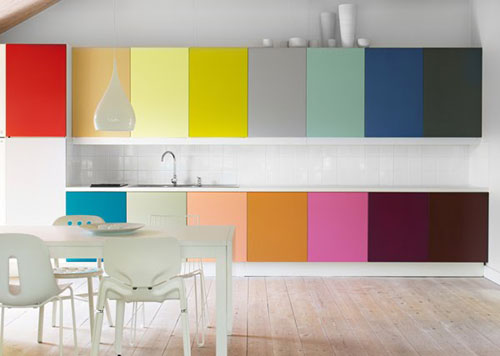 This might as well be called the Pantone color kitchen. I really dig this look, especially with the strangely clean counter and tabletop. I think the look could easily go south if countertop appliances and accessories aren't white, great or a very basic color. I admire anyone who can pull this look off int their kitchen!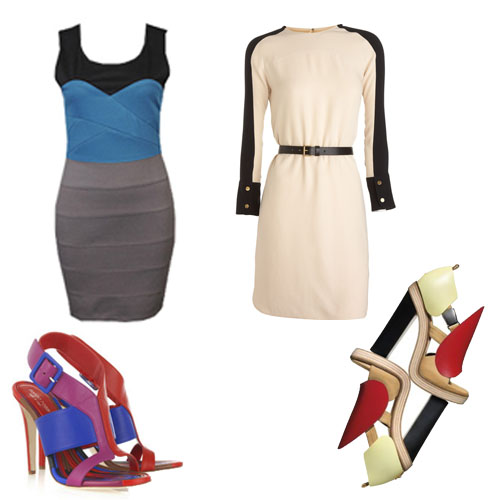 Here are some of the best of the best colored pieces this year.
Sergio Rossi Block-Color Sandals, $277.50, available at Outnet.com
Forever 21 Colorblocked Sheath Dress, $13.99, available at Forever21.com
Balenciaga by Nicolas Ghesquière Leather Sandals, $1,495, available at Balenciaga Boutique NYC
Derek Lam Colorblock Dress, $1,390, available at Barneys.comFinally, so fun way to play up an otherwise white bedroom.