Complimenting colors: the new mani-pedi
I consider myself a bit of a nail polish junkie.  I paint my nails about two or three times a week and have about 25 different colors (I used to be a nail biter, and I found that keeping my nails looking pretty, stopped me from biting them).
Having that said, one of my pet peeves is matching colors on both the fingernails and toenails.  Your hands and feet are completely different, so why do people feel the need to have them painted the same color?
When I get a mani-pedi, I think of it like getting dressed.  We wear clothing that compliments different body parts, so why not have a nail color that compliments our hands and a color that compliments our feet.  And plus, it's fun to play "color specialist" every once in a while!  Now it's up to you to figure out which shades look best on your extremities.
Try out some of my favorite fingernail/toenail color combinations:
Coral and Nude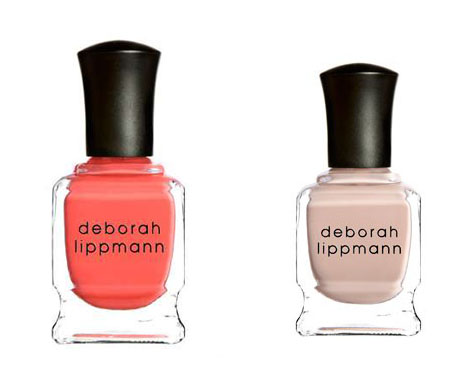 We've seen coral and nude colors all over the Spring/Summer 2011 runways, so it makes sense to see these colors on our fingernails and toenails.  Personally, I love a coral color for the toes (especially if you're feet have even the slightest tan) and a nude/beige color for the fingernails.
Pastels are very popular every Spring/Summer season.  Pairing pastels with masculine colors tends to toughen up the sweetness a bit.  I love a pastel color (such as robins egg blue or mint green) on the fingernails and charcoal on the toes.
For those of you who get matching mani-pedi's – monochromatic nail colors are just for you.  Instead of choosing the same color, opt for a lighter shade on the fingernails and a darker shade for the toes.
Black and White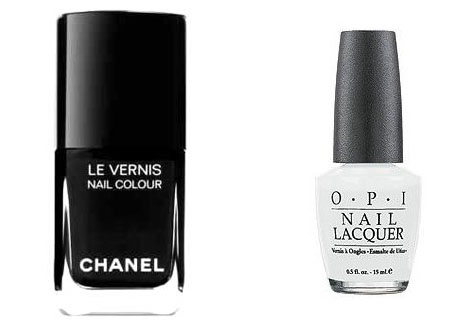 Classic.  I absolutely love white on the toes!  Paint your toes a shade of white and fingernails a shade of black, it creates a very modern look.
This entry was posted by Style Bust on June 29, 2011 at 6:00 am, and is filed under New Styles in Fashion. Follow any responses to this post through RSS 2.0.Both comments and pings are currently closed.