Posts tagged
nail color trends
When it comes to nails, this season is all about bold colors and tons of Glitter! Release your inner tween and get your glitter on! Check out these season's collections.
Sephora by OPI
Glimmer Wonderland Collection
Inspired by all things bright and sparkly, SEPHORA by OPI's Glimmer Wonderland Collection captures the energy of the holiday season. These shimmering, color-rich shades are like "the instant glam you get from a sequin party dress or sparkly accessory you throw on to glam yourself up!"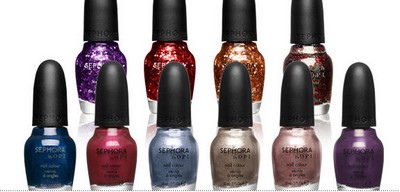 The collection has the following colors: Be-Claus I Said So (clear with medium & chunky red glitter), Sugar Plum Fairies Gone Wild (clear with medium & chunky purple glitter), Don't Be Eggnogious (clear with medium & chunky copper glitter), Good Tidings We Bling (glittery top coat), New Years Red-Solution (opaque metallic golden red), Stop Stocking Me (opaque metallic golden plum), Chest-Nuts About You (opaque pink champagne with fine glitter), Keep Me On My Mistletoes (opaque champagne gold with fine glitter), Countdown To The Kiss (opaque royal blue with medium glitter), Naughty Is The New Nice (opaque ice blue with fine silver glitter).
OPI
This collection has to do with the upcoming movie and it's full of glitter. The one that entices me in this collection is the frog green glittery one, which would be perfect for St. Patrick's Day in March.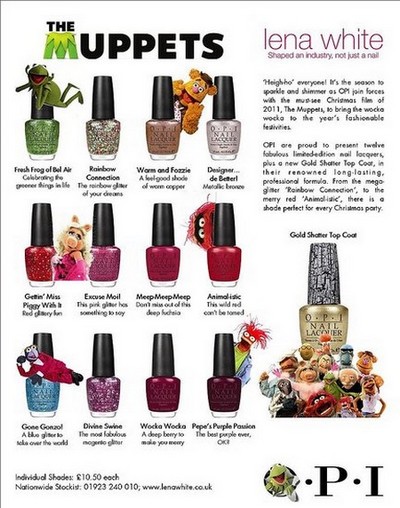 The collection includes: Fresh Frog of Bel-Air (clear with green glitter), Rainbow Connection (clear with multi-colored glitter), Warm & Fozzie (warm copper), Designer De Better (metallic bronze), Gettin' Miss Piggy With It! (red glittery), Excuse Moi! (pink glitter), Meep-Meep-Meep (deep fuschia), Animal-istic (wild red), Gone Gonzo! (blue glitter), Divine Swine (magenta glitter), Wocka Wocka (deep berry) and Pepe's Purple Passion (best purple ever!)
Orly
Holiday Soiree
Say Oui to dramatic glamour in brilliant jewel tones with Holiday Soireé.This holiday season shimmers and sparkles with deep rich hues and a hint of naughtiness.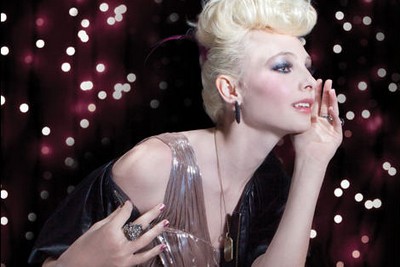 The collection includes: Androgynie (glittery black), Ma Cherie (red berry), Oui (glittery pink/purple), Au Champagne (glittery champagne), Le Chateu (navy blue) and Ingenue (glittery copper).
Nails, Inc
Holographic Nails
Now this is not neccesarily special for the holidays, but the pattern is so unique I decided to add them.
A duo of stunning theatrical-effect nail polishes.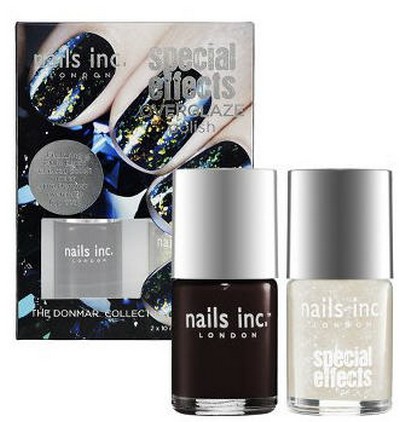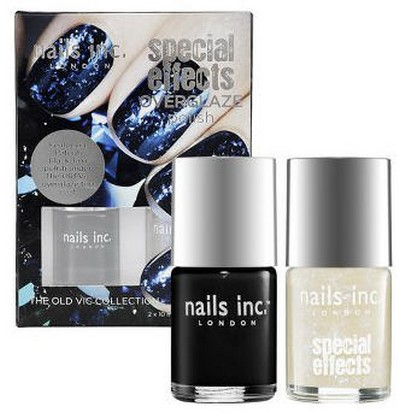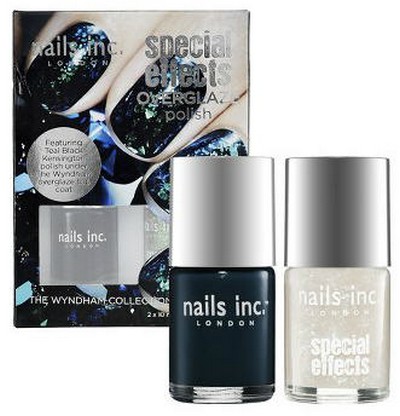 The duos are: The Donmar Collection (Chelsea plum black polish, with Donmar Overglaze top coat which contains hand-cut, irregular particles in red and green), The Wyndham Collection (Kensignton teal black polish, with Wyndham Overglaze top coat which contains hand-cut, irregular clear particles) and The Old Vic Collection (patent black Black Taxi polish and The Old Vic Overglaze top coat with UV blue holographic particles)
As an update to this post….I went ahead and bought OPI's Fresh Frog of Bel Air….I adore it!!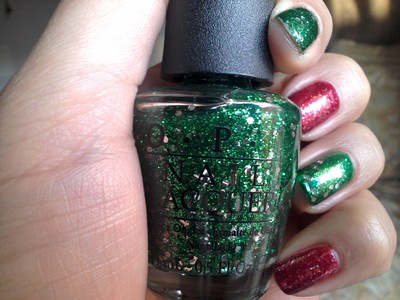 OPI recently unveiled the Holland Collection for Spring 2012. The colors are inspired by the "vivid tulips, windmill-dotted hillsides, and bustling canals" of The Netherlands. Our favorites include: A Roll in The Hague, Kiss Me On My Tulips, I Don't Give A Rotterdam!, Gouda Gouda Two Shoes.
The Holland Collection will be available on February 8 at select salons, as well as online at stores like Drugstore.com.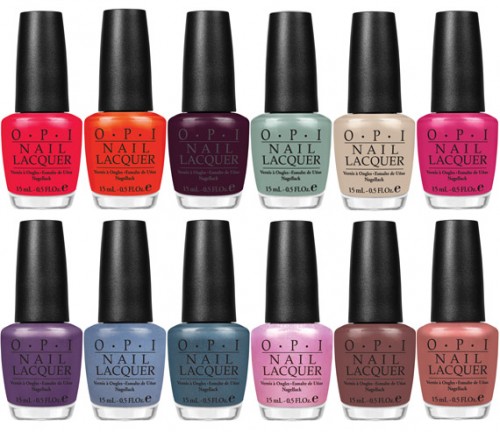 I consider myself a bit of a nail polish junkie.  I paint my nails about two or three times a week and have about 25 different colors (I used to be a nail biter, and I found that keeping my nails looking pretty, stopped me from biting them).
Having that said, one of my pet peeves is matching colors on both the fingernails and toenails.  Your hands and feet are completely different, so why do people feel the need to have them painted the same color?
When I get a mani-pedi, I think of it like getting dressed.  We wear clothing that compliments different body parts, so why not have a nail color that compliments our hands and a color that compliments our feet.  And plus, it's fun to play "color specialist" every once in a while!  Now it's up to you to figure out which shades look best on your extremities.
Try out some of my favorite fingernail/toenail color combinations:
Coral and Nude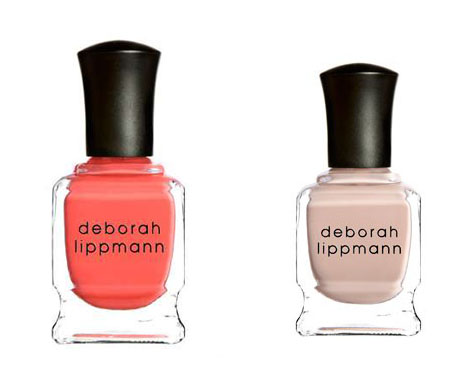 We've seen coral and nude colors all over the Spring/Summer 2011 runways, so it makes sense to see these colors on our fingernails and toenails.  Personally, I love a coral color for the toes (especially if you're feet have even the slightest tan) and a nude/beige color for the fingernails.
Pastels are very popular every Spring/Summer season.  Pairing pastels with masculine colors tends to toughen up the sweetness a bit.  I love a pastel color (such as robins egg blue or mint green) on the fingernails and charcoal on the toes.
For those of you who get matching mani-pedi's – monochromatic nail colors are just for you.  Instead of choosing the same color, opt for a lighter shade on the fingernails and a darker shade for the toes.
Black and White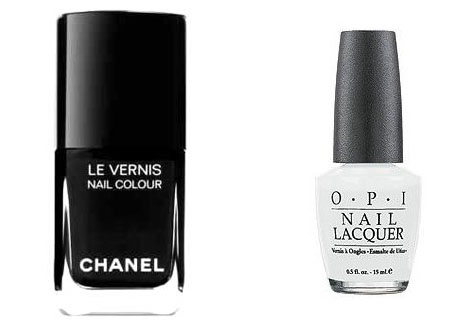 Classic.  I absolutely love white on the toes!  Paint your toes a shade of white and fingernails a shade of black, it creates a very modern look.