Designer Chocolate for Halloween
I was surfing the web late last night (I keep drinking too much coffee at work) and I came across some gorgeous chocolates that were produced specifically for Halloween. Now, I should note I'm not the biggest Halloween fan out there, in fact when asked what I will be for Halloween, I usually reply "at home". But I am a HUGE sucker for designer chocolate…well really any kind of chocolate – but I like to at least pretend I'm a chocolate snob.
Take a look at these pieces. They are to die for!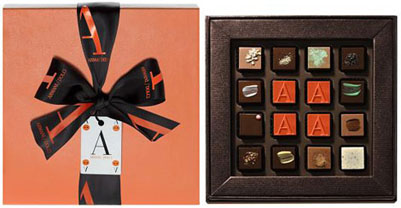 When it comes to chocolate art for Armani / Dolci, every last bit is a luxury. Armani's Halloween chocolates are sure to be a royal treat for your taste buds!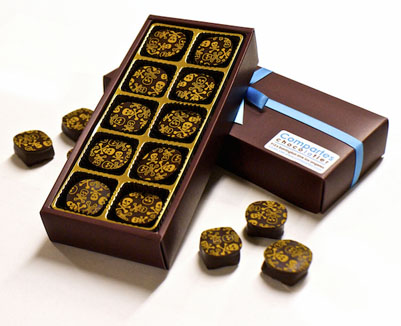 Compartes Chocolatier makes a box of Skull and bones dark chocolate truffles ($24). The truffles are infused with a sinful blend of Mexican hot chocolate spices (including cayenne and cinnamon). They will spice up anyone's Halloween!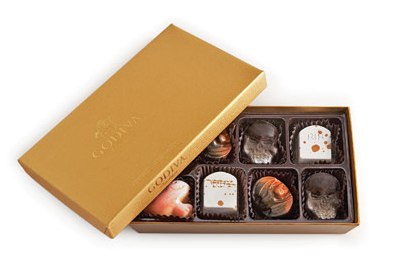 Gourmet truffles go gory in this box of white and dark chocolate tombstones, bats, skulls, and ghosts by Godiva ($18).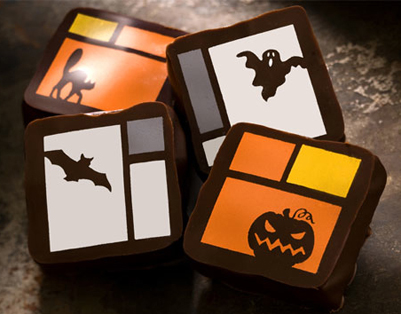 Recchiuti chocolates have been known for their artistic colored cocoa butter designs, and this Halloween version does not disappoint. When you find edible things this beautiful in front of you, you'll actually find it's quite difficult to take a bite.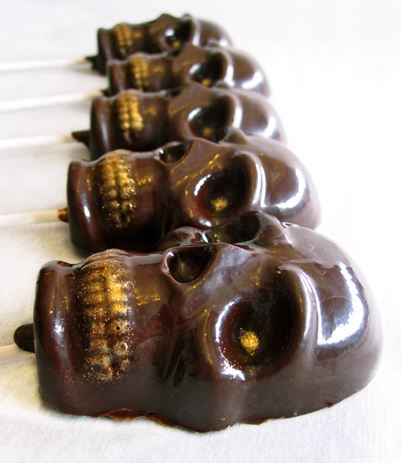 Compartes dark chocolate skull pops ($5 each) are made from single-origin dark chocolate and infused with our blend of Mexican hot chocolate spices (including cayenne and cinnamon) and hand-painted with gold glitter. Skulls with a kick!