Did You Know?!? Sense Of Fashion
I was happy to learn about a new fashion ecommerce site called Sense Of Fashion.This site seems like the perfect place for Style Bust Readers to buy and sell clothing.
Here's why:
Unlike any other ecommerce website, Sense of Fashion's international marketplace combines online shopping and social media. Not only can shoppers sort through everything from apparel, shoes and jewelry to one-of-a-kind vintage pieces, but they can also discover emerging talent and then interact with their favorite designers through direct messaging as well as commenting on their favorite items. The store offers a wide selection of women's apparel and accessories. They also sell a smaller collection of menswear.
Here are some of the pieces I've cherry picked from the site for you to take a look at!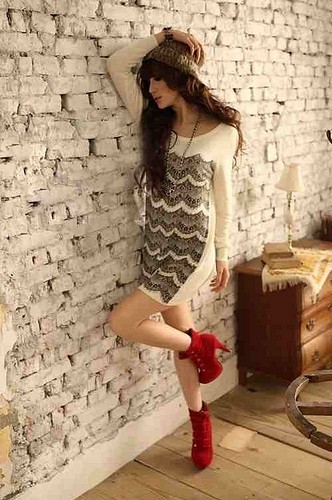 Cotton Dress $70 by Andre Nicole
Andre Nicole Boutique is a United Kingdom based brand selling the trendiest fashion and accessories for women. This brand doesn't disclose too much information, but they seem to be fairly popular as they have their own webstore as well as an Us Trendy store.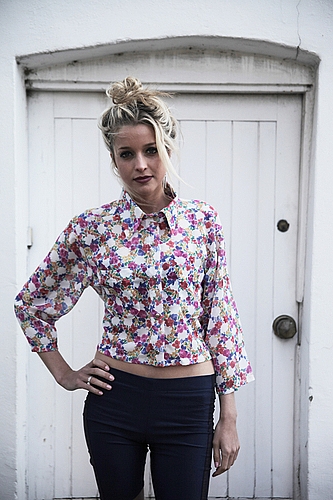 Cropped White Shirt $75 by billandmar
Bill†Mar is a fashion line based in United Kingdom. Bill+Mar is a unique and sexy label that is made to have fun with. It uses contrasting fabrics and prints to make texture and unique shapes. Its slightly grungy edge makes it stand out and gives the shopper something exclusive. Their model is also adorable.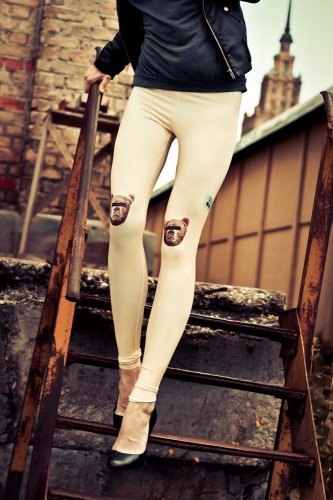 Anonymous Cream Bear Leggings $65 by QooQoo
QooQoo is a Latvian fashion brand led by a graphic designer. Using only self-made fabrics for all produced garments, QooQoo earned genuine recognition for its courageous colorful graphic design. The brand manufactures and distributes limited edition ready to wear clothing for women and men. QooQoo designer Alyona Bauska won national Style and Fashion awards in 2010. QooQoo has opened Riga Fashion Week with Spring/Summer 2011 and Autumn/Winter 2011/12 season collections.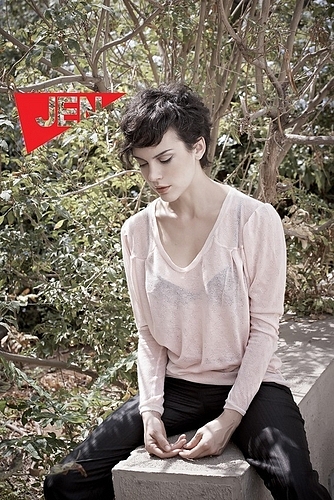 Delicate Pink Sweater $65 by JenFashion
JenFashion is designed by Israel designer Jenia Krol. Jenia began designing clothing eight years ago. She started the brand "JEN" during her first year at Shenkar College of Engineering and Design.  Jenia is working with 10 Israeli boutiques, and 2 American. Her inspirations come from Russian Futurism and Suprematism of 20's. The City of Tel-Aviv also provides her with a lot of inspiration: Bauhaus architecture beat of the city, people, colors, sea, traffic, etc.
This entry was posted by Style Bust on June 27, 2011 at 1:26 am, and is filed under New Styles in Fashion. Follow any responses to this post through RSS 2.0.Both comments and pings are currently closed.