Dining In Vancouver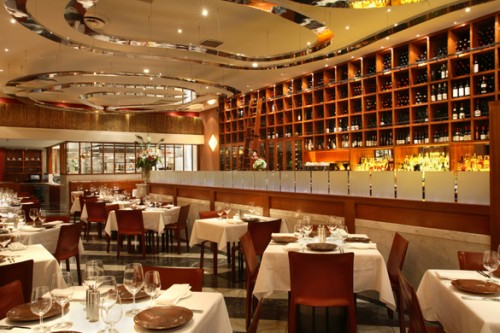 Heading out of The Keg Steakhouse and Bar (see my previous post) with a sweet tooth on our first night in Vancouver and with the delightful and rare 80 degree weather, we looked for a place with outside seating to enjoy some dessert and wine. We decided to trust our own instincts on this one, and after walking around for about twenty minutes we found a true gem. CinCin Ristorate and Bar is easy to miss. From the street level it has one tiny door with a beautifully lit menu. At the door we where immediately greeted by a set of stairs much like the ones who welcome us into our San Francisco homes. We reached the top and found an elegant lit patio overlooking the streets of busy shoppers. The dessert we picked was absolutely phenomenal, a perfect savory combination being that even as a foodie, my sweet tooth has quick limits.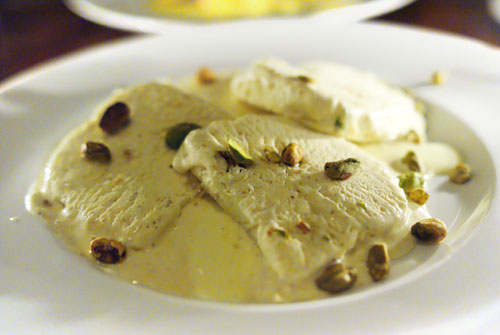 Pistachio Semifreddo: Lemon curd on Chilled pistachio with a custard citrus topped with vanilla sauce and Sable, paired with two glassed of Mission Hill Reserve, BC Chardonnay.
If you liked this article please checkout my review of The Cactus Club Cafe in Vancouver!
image sources: kevineats.com, cincinristorante.foodpages.ca