Eddie Bauer Blogger Day 2011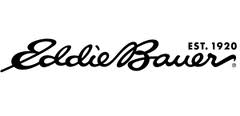 If there is one thing I have learned from October 26's Eddie Bauer Blogger Day, it is that picking out an outfit for someone else to wear is significantly more difficult than it sounds.  Dressing someone else is the best way to see your own sense of style reflected back to you.  And let me tell you, as a person who, at a particularly fashionably rebellious stage in my teens, wore sheer pants and a Metallica t-shirt to a family bible summer camp, I was a nervous wreck to see what my personal style looked like standing right in front of me.  Style bloggers from around the country were invited to attend Eddie Bauer Blogger Day to celebrate their new line of holiday clothing and accessories, and were asked to dress a model (male or female, or both — I chose both) using the new line of clothing.  After perusing the store for about thirty minutes, I found the outfit for my female model.  And after a mere eighty minutes and two failed attempts, I finally found the outfit for my male model.  After all was said and done, I was finally happy with my two looks, which I have decided to name "Suck it, Miami!  Sitting by a hearth in Vermont is WAY more fun."  Leaving the event that night, I realized two important points that will prove crucial for any soon-to-be style bloggers out there: 1) dressing a model with a cameraman following you is a situation that would be improved significantly if booze was offered, and 2) never arrive first to an event when you haven't thoroughly reviewed the press release.  Special thanks to the gracious hosts, the Eddie Bauer Market Place staff and Mark Holcomb, for inviting Style Bust and allowing me my very first opportunity to test out my stylist skills.
This entry was posted by Style Bust on November 3, 2011 at 3:15 am, and is filed under Branding & Ads. Follow any responses to this post through RSS 2.0.Both comments and pings are currently closed.