Elegant Winter Fashion For Tall Women
While you regularly deal with sleeves and pant legs that are too short, the rest of the world looks on your model-like stature with awe. So, why not make the most of your envy-inducing height and wear the lovely winter pieces that the more average sized ladies can't pull off? The following is a list of winter wardrobe "must haves" that in reality, only the tall do justice.
Tall Boots: 

Every woman wishes she could wear tall boots, whether stilettos or equestrian-style. The reality, however, is that the short legs most women are stuck with throws the proportions off. If you want to make a statement, wear what no other woman can, because the fact of the matter is that tall women rock tall boots like no one's business. 

Pull a short-heeled boot on over skinny jeans and you've instantly got a smart, casual look. Put on high heeled boots, black tights and a wool miniskirt and you can go from the workplace to the club with the confidence that you look pulled together and subtly sexy. And as an added bonus, tall women in boots instantly turn many men into quivering pools of gelatin.

Long and Sophisticated Dresses: Another great look is the long, below-the-knee, body-conforming dress. While every girl loves the look, once again, only the tall woman can pull it off. To up the sophistication factor of this look, add a low-slung chain belt around your hips. For a more professional look, add a cardigan. Its less structured nature makes it easier to get the proportions right rather than pairing with a jacket.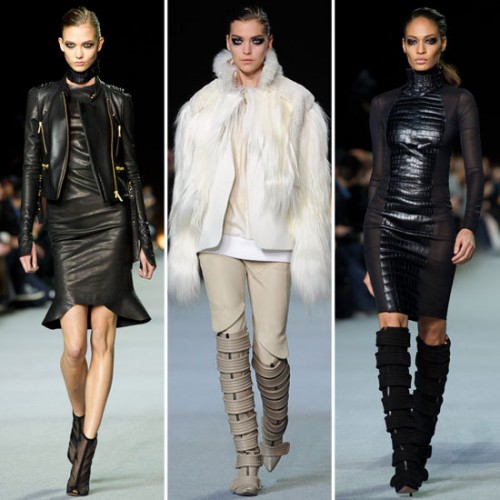 Sultry Separates: Another thing tall ladies can carry off is separates. You probably don't even realize that separates make the rest of the female population look dumpy. So put on any close-fitting shirt, tuck it into a pair of high-waisted pants, layer with long, chain necklaces and confidently strut your stuff. Since you are going to be the only one in the office who can pull it off, prepare yourself for the envious glances.
A-Line Trench Coat: The bottom line is that if it's classic, you can wear it, and one of the absolute, tried and true classics is the trench. Once again, unlike most women, you have the height to carry it off because whether belted or swinging, they all look great on you. Make a statement with the color of the season, royal blue, or pick up one in a large, black and white check. While we've seen it for a few seasons now, we still can't get enough of it.
The Accessories: Make the masses green by throwing on a chunky scarf and the too-cute Boy George hat of the season. Whereas any other girl would look buried, you'll simply look like the ultimate, fashion-forward goddess you are. To bring it all together, pull your hair back into a low ponytail, darken your brows and treat yourself to a pure red lipstick. By sticking to basic, classic pieces, you can be confident that not only do you look your best, you probably look better than everyone else as well.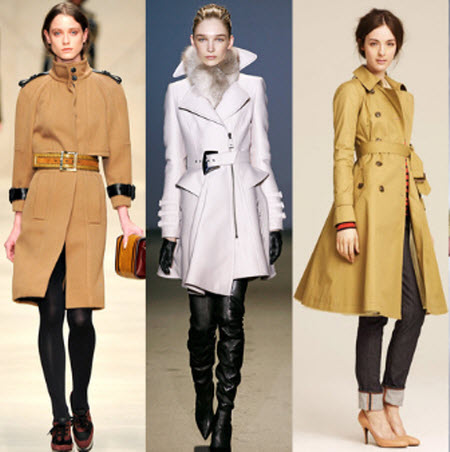 Nisha represents a site called http://www.bigcatwalk.com. She enjoys writing about fashion and beauty.
*photo sources: Super Star Magazine, Fab Sugar, and Footcandy Shoes.
This entry was posted by Style Bust on November 28, 2012 at 2:03 am, and is filed under New Styles in Fashion. Follow any responses to this post through RSS 2.0.Both comments and pings are currently closed.