Dinning in Vancouver – Cafe Medina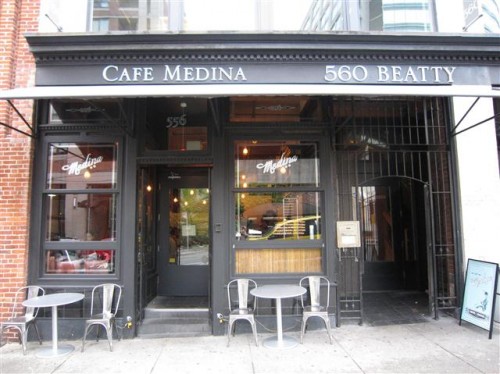 As many locals agree when in Vancouver one must stop by Café Medina for breakfast. Located in between Yaletown and Gastown this restaurant offers a unique and artistic breakfast and lunch menu. Being a sucker of the simple and naturally heavy breakfast foods we all know, I was very hesitant to sit at a more upscale bistro type Café to have my first meal of the day. I was told over and over again however, to not miss out on the waffles at this place. I don't even really care for waffles!! But my cousin, a fancy breakfast bistro type got me there and my careless attitude towards the fluffy patterned suckers changed forever. Made by the order through a window facing the street we ordered a few with four of their most popular toping preferences: dark chocolate, mixed berry compote, raspberry caramel, and of course- maple syrup. To be perfectly honest the waffle itself was so exquisite with vanilla flavors steaming from it that I barely even touched the toppings. Whether you are a waffle lover or not, when in Vancouver, go to Café Medina and try one of these mini delightful goodies. To balance out the limit of my sweet tooth I tried one of their many beautifully plated sausages (The Andoullie) with just the right kick of spice. We ended the meal with 2 of their famous lavender lattes, not my favorite personally, but that's just because I rarely even put milk in my coffee. If you like milk in your coffee, and want to try something eccentric this is definitely a good pick!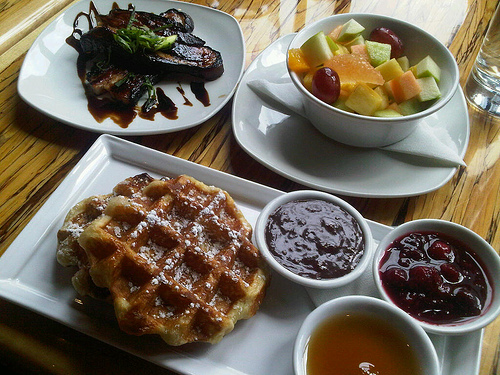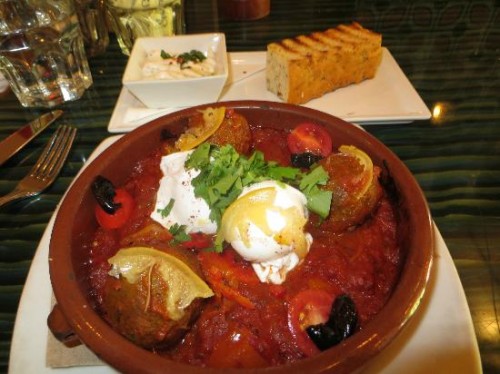 image source: Follow Me Foodie, Vancity Allie, and Bottomless Tummy.