Iconic Fashion Films Curated on the History Channel Store
The History Channel Store carries a diverse selection of films from classic to contemporary.  To help you navigate the bevy of choices, I'm thrilled to be one of its Community Curators, a band of film buffs who celebrate the eccentricities and nuances of classic movies ranging from family friendly films to monster movies.
I curated twelve iconic fashion films honoring stylish looks from the flapper girls of the 1920's to 1980's teen queens.  Check out my review and synopsis for each one.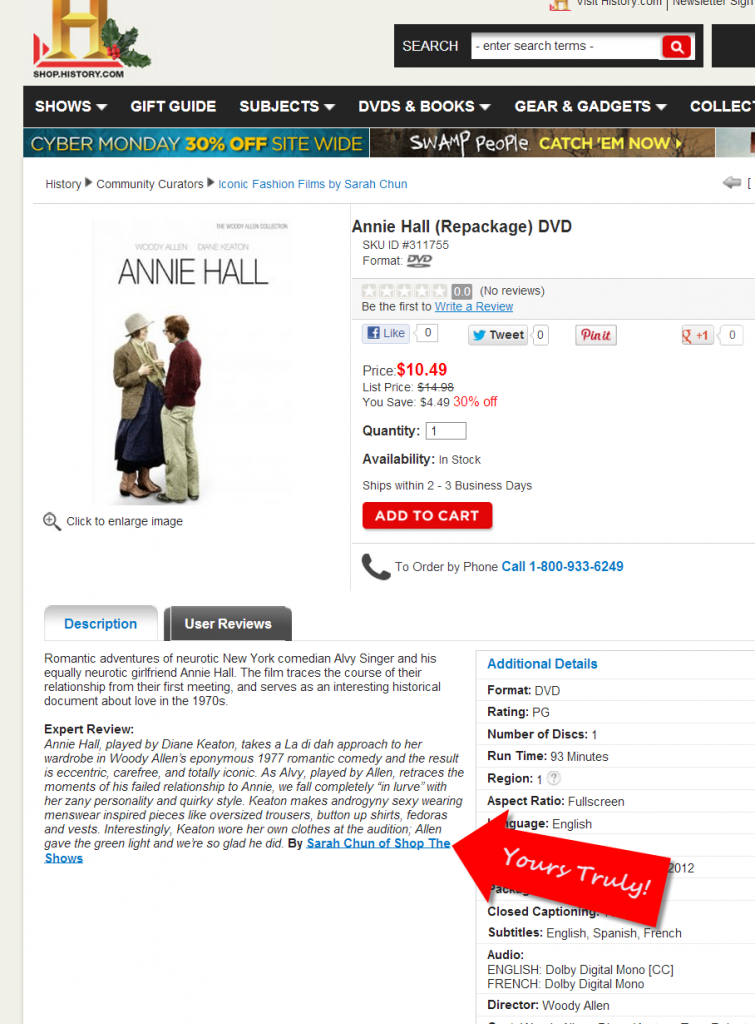 I hope you will enjoy my eclectic mix of movies for their style and their stories.  Let's celebrate the classics!