Fresh Sugar Lip Polish
I like to take care of my lips by using lip balms, not biting them and using lipsticks and lip glosses that won't dry them out. And even with all that care, my lips sometimes feel dry and flaky, especially in the winter time. I've tried a few exfoliating products in the market and have even tried to make my own using natural ingredients, but the results haven't been impressive.
I received a sample of Fresh Sugar Lip Polish and it does exactly what it says on the pot, "Gently exfoliates and conditions".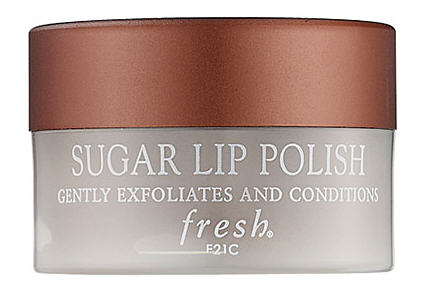 This unique formula is enriched with real brown sugar crystals to gently buff away dry flakes. It nourishes the lips with the oils of meadowfoam seed, jojoba seed, and grapeseed while shea butter provides long-lasting moisture.
The brown sugar crystals are a tad bit rougher than most of the exfoliants I've use before, but at the same time it does not hurt my lips. I can immediately taste the brown sugar in the formula and after I rinse it off my lips are soft and moisturized, though I follow the treatment with a lip balm.
The cost is $22.50 for a 0.6 oz pot at Sephora.com, but a little goes on a long way. The sample I received is 0.28 oz and I've used it twice a week for the last month and the pot is still full! Love this product!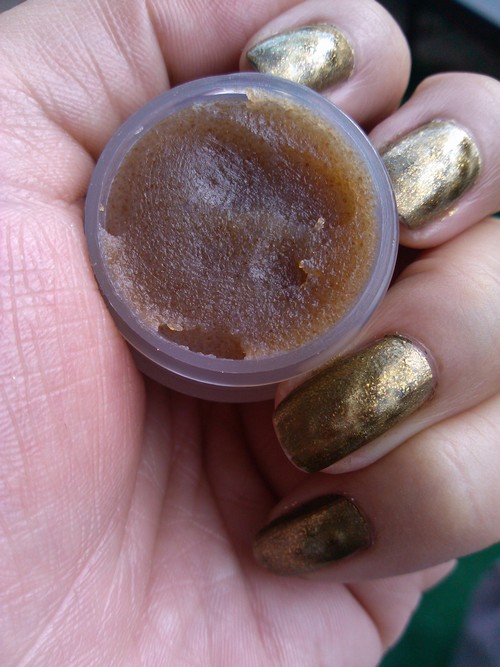 In case you're wondering about my nails, I'm wearing Piccadilly, Fishnet Magnetic Polish by Nails, Inc. I gave it another try and still don't like the results of the magnet.
This entry was posted by Style Bust on February 6, 2013 at 12:09 pm, and is filed under Latest Beauty Products. Follow any responses to this post through RSS 2.0.Both comments and pings are currently closed.