Friend of Style Bust: Makeup Artist Tamra-Marie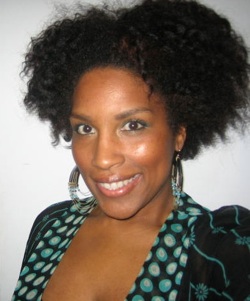 Working in makeup artistry since 2000, San Francisco native Tamra-Marie Johnson has built an extensive background in the field of all things Beauty. After relocating to Los Angeles for three years to further expand her skills and industry knowledge, Tamra-Marie has recently returned to her roots in the Bay Area. (Welcome back!)
Tamra-Marie has trained with industry brands including some of Style Bust's favorites such as NARS, MAC and Laura Mercier Cosmetics. Over the years, Tamra-Marie has painted and sculpted her way through retail makeup touching hundreds of faces. While living in Los Angeles, she showcased her creative talents in runway shows, commercials, fashion editorials, red carpet appearances and celebrity photo shoots.
Tamra-Marie describes her signature looks as: "fresh, clean and glamorous look, – sure, makeup is my art but it's also about giving balance to the face accentuating your complexion and features. My beauty philosophy has always been 'less is more,' a radiant face with a hot pink lip gives the unexpected twist. On the runway, makeup may create an edgy feeling but in real life it can help promote confidence."
To date, her clientele includes models, actors, brides, and the modern woman that wants a polished chic look… She is consistently requested because of her talents, industry experience and a client-first attitude.
In her spare time, you can find Tamra-Marie collaborating with photographers, traveling, shopping vintage boutiques, and uncovering just what's the best darn mascara is on earth.
Visit Tamra-Marie.com to find out more about her services.
This entry was posted by Style Bust on May 27, 2010 at 10:18 pm, and is filed under Latest Beauty Products. Follow any responses to this post through RSS 2.0.Both comments and pings are currently closed.