Get Ready For Las Vegas Fashion Week 2012

Las Vegas Fashion Week 2012 will be held May 14th-19th this year in the infamous "sin city". Designers from all over the world will be showing off their latest fashions and some of the hottest models in the world will take part in the "International Fashion Runway Show."
It's been rumored that this year's fashion show will focus on the best in fashion and will move away from the strictly "convention" feel that many shows tent wantd to have. For hipsters that enjoy fashion, this is one Vegas event that you truly don' to miss. LV Fashion Week kicks off with the Rising Talent Show which features collections by Nevada fashion students. Other collections that are scheduled to appear include Summer 2012 RTW Collections and Fall 2012 Collections. The schedule of events has not been finalized yet, visit LV Fashion Week for the latest updates, including exclusive emails and invites prior to the shows.
To get an idea of what to expect, check out one of our must see designers in Kimberly Hendrix. Her pieces are described as "imperfectly unique" and designed to transition effortlessly from day to night and season to season. If you check out her Spring 2012 lookbook, you will noticed a mix and match of muted tones an designs that at times can be elegant, othertimes chic, others almost gothic, while maybe even a bit hippie.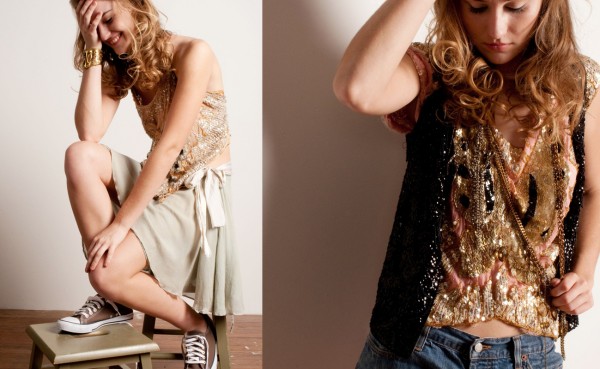 This year's exact event location has not been disclosed as of yet. Their website does state that the event "will be taking place in a European Structure or as the east coast calls it a huge tent!" This means that you will not be stuck in a casino with others who would rather play casino games rather than enjoy high fashion. Details will be disclosed at a later date through media channels and "exclusive LVFW invites."
The event will start their casting call for models in February and if any of you are interested in volunteering your time for the event, volunteer interviews begin March 1st. Tickets will be available March 1st of this year and more details can be found at the Official Las Vegas Fashion Week website.
This entry was posted by Style Bust on February 15, 2012 at 6:20 pm, and is filed under New Styles in Fashion. Follow any responses to this post through RSS 2.0.Both comments and pings are currently closed.