Heavy Duty Concealers
One cosmetic I can't do without is a heavy-duty concealer. You see, once upon a time I got a very bad sunburn in my face and the aftermath resulted in a huge sunspot right below my right eye on the cheekbone area. To add insult to injury the dark circles under my eyes tend to join with the sunspot giving me an appearance I just don't like.

And here comes the concealer to the rescue. Before I started experimenting with concealers I used to cover my sunspot on pictures with a dab of Photoshop. Lately I haven't had to resort to that trick, even though I know my sunspot is down there somewhere, then again I have been trying on better concealers.

To show my commitment to get the best concealers, I went into Sephora without a trace of makeup so the clerks could see what they were dealing with and offer their expert advice. And if it wasn't for them, I would never have checked some of these brands. The following are some of the brands I liked and the one that's won my loyalty.
Almay
Smart Shade Anti-Aging Concealer

The great thing about this concealer is that it's muti-purpose. Light weight, matches your skin tone, fights the signs of aging and it has SPF 20. This product is great for minor corrections, works well with any foundation. For major cover-up you would need to pile it on, which defeats the purpose of trying to look flawless.
Perfecting Concealer
Now talk about heavy duty! This concealer is capable of covering a dark mole, it leaves a semi-matte finish and it did a great job covering my imperfections. The only thing about this concealer was that I found it to be too thick. Other than that I loved it.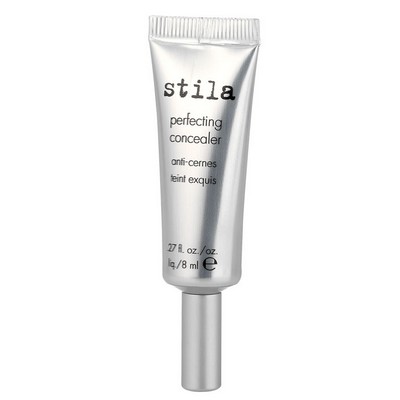 Make Up For Ever
HD Concealer
This product was created for those of us who try to get in front of the camera as much as possible in order to keep adding more pics to our Facebook profiles. They can explain it better than me:
The MAKE UP FOR EVER HD Complexion products use innovative formulas to create a new generation of make up which is both invisible on HD cameras and to the naked eye. The HD Concealer covers imperfections and creates a "soft focus" effect around the eye area for a natural, radiant look.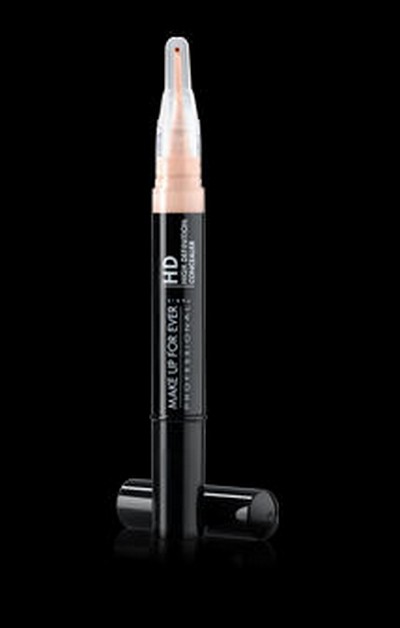 The HD Concealer can be applied with a built-in silicone brush. On this product I will need to do more testing and comparisons since I didn't notice a big difference between this and the next concealer I'm about to talk about.
Cargo
OneBase Concealer + Foundation In One
The reason this concealer won me over is the fact that its light-weight, covers my imperfections and can also be used as foundation. For those times I run out to the store for a quick errand and don't want to put on full make-up I just use OneBase with its handy applicator and I'm off the door knowing my dark circles and sunspot are safely hidden.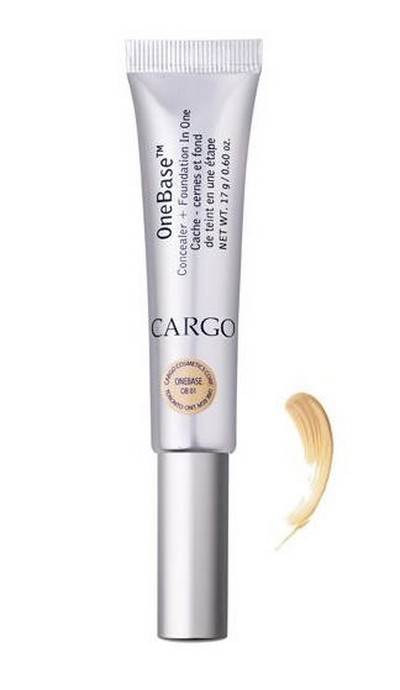 Regardless of which concealer you use, remember to pat it on. Don't rub it in, especially in your delicate eye area. Of course, the best way is to apply it is by using a concealer brush. One thing I've noticed is that with the brush I need to use less product than when I use my fingers.
This entry was posted by Style Bust on April 19, 2011 at 12:33 am, and is filed under Latest Beauty Products. Follow any responses to this post through RSS 2.0.Both comments and pings are currently closed.