Posts tagged
concealer
One cosmetic I can't do without is a heavy-duty concealer. You see, once upon a time I got a very bad sunburn in my face and the aftermath resulted in a huge sunspot right below my right eye on the cheekbone area. To add insult to injury the dark circles under my eyes tend to join with the sunspot giving me an appearance I just don't like.

And here comes the concealer to the rescue. Before I started experimenting with concealers I used to cover my sunspot on pictures with a dab of Photoshop. Lately I haven't had to resort to that trick, even though I know my sunspot is down there somewhere, then again I have been trying on better concealers.

To show my commitment to get the best concealers, I went into Sephora without a trace of makeup so the clerks could see what they were dealing with and offer their expert advice. And if it wasn't for them, I would never have checked some of these brands. The following are some of the brands I liked and the one that's won my loyalty.
Almay
Smart Shade Anti-Aging Concealer

The great thing about this concealer is that it's muti-purpose. Light weight, matches your skin tone, fights the signs of aging and it has SPF 20. This product is great for minor corrections, works well with any foundation. For major cover-up you would need to pile it on, which defeats the purpose of trying to look flawless.
Perfecting Concealer
Now talk about heavy duty! This concealer is capable of covering a dark mole, it leaves a semi-matte finish and it did a great job covering my imperfections. The only thing about this concealer was that I found it to be too thick. Other than that I loved it.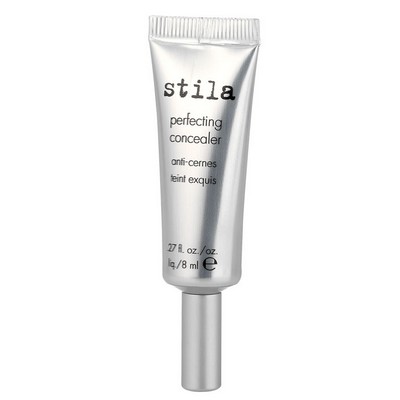 Make Up For Ever
HD Concealer
This product was created for those of us who try to get in front of the camera as much as possible in order to keep adding more pics to our Facebook profiles. They can explain it better than me:
The MAKE UP FOR EVER HD Complexion products use innovative formulas to create a new generation of make up which is both invisible on HD cameras and to the naked eye. The HD Concealer covers imperfections and creates a "soft focus" effect around the eye area for a natural, radiant look.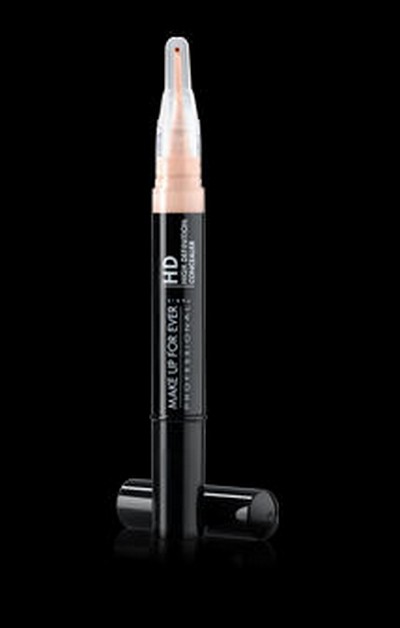 The HD Concealer can be applied with a built-in silicone brush. On this product I will need to do more testing and comparisons since I didn't notice a big difference between this and the next concealer I'm about to talk about.
Cargo
OneBase Concealer + Foundation In One
The reason this concealer won me over is the fact that its light-weight, covers my imperfections and can also be used as foundation. For those times I run out to the store for a quick errand and don't want to put on full make-up I just use OneBase with its handy applicator and I'm off the door knowing my dark circles and sunspot are safely hidden.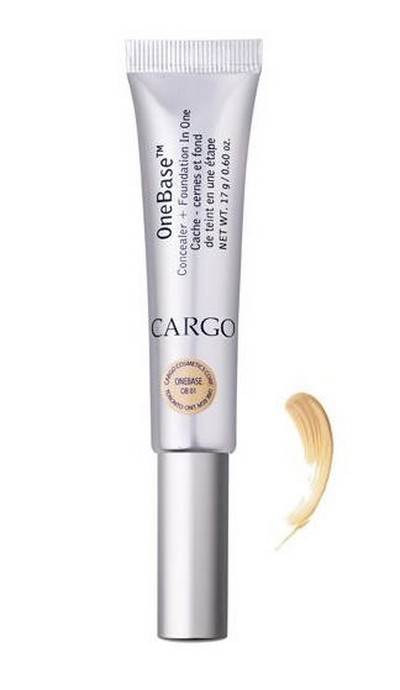 Regardless of which concealer you use, remember to pat it on. Don't rub it in, especially in your delicate eye area. Of course, the best way is to apply it is by using a concealer brush. One thing I've noticed is that with the brush I need to use less product than when I use my fingers.
As they say in the music game, "put that on repeat", once you try these beauties – you will repeat application time &; time again…
SCOTT BARNES BODY BLING – famous for giving J Lo her "glow". Scott Barnes products are OOOOH so flossy! Let's get real, "every boss loves to floss". Once you slather this richness on your body you will see why it's #1 to celeb's, beauty editors, makeup artist and cosmetic junkies alike. I have this in my arsenal to add a sexy glow to my clients year round – not just summer months. The packaging alone gets their attention, OMigosh… what a beaute, all sleek, metallic-like. Think of this as a tinted moisturizer with a gold pop for your body, hence the name "BODY BLING". If you have OCD like me, you might be bothered by the residue that's left on your hands but hey instead of washing it off [waste not want not] rub it on your decollete or where ever you want to see a healthy glow.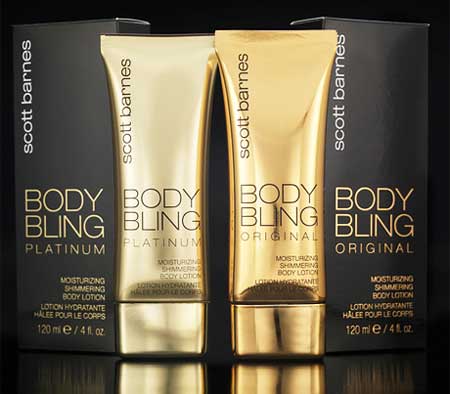 Honey, this is a new fave, pick it up to see why!
BLINC – the "it" mascara, period. For many of us, we dwell in the mecca of Silicon Valley if not near it; we all think we're tech savvy right? Well don't sleep or better yet "blink" on this tech savvy brand; BLINC cosmetics has a mascara that will get heads turning. Its' not conventional, no no this baby wraps each lash. Once applied, the tubes bind to your lashes and will not – I repeat – will not run, smudge, clump or flake. It's a must have for anyone, especially for the "emotional wedding entourage". Like I said…you will be putting this on repeatedly.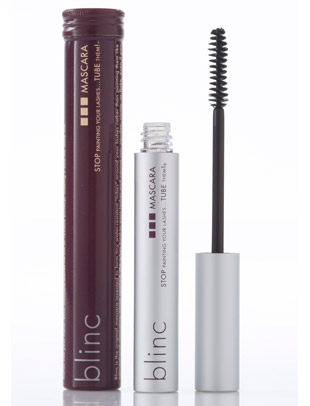 RMS Beauty "un" cover-up is also worth repeating. You might just faint the first time you dab it, slide it, smooth it …but hey, at least if you faint you'll look good! We all know how hard it is to find a creamy yet solid concealer that won't run or breakdown on you in 30-minutes after application. RMS Beauty has figured it out, they give you an organic product that can effectively covers blemishes and camouflage to perfection.
It retails for $36 but remember —–you get what you pay for!!