Honeycombs In Your Home
Hi there! I'm Jessica, a writer for Arcadian Lighting. Every day I get to discover beautiful, inspiring interior design ideas and light fixtures, and then get to share them with blogs like Style Bust.
I'm going to be sharing a wonderful design trend that first became popular in the 1960's – honeycomb patterns! They're fun, versatile, and classic. I hope you enjoy!
These creative DIY honeycomb shaped shelves combine style with functionality. The geometric honeycomb shape is interesting and unique, while also providing cute little 'nooks' to display your favorite pieces of artwork, tchotchkes, knick knacks or photos.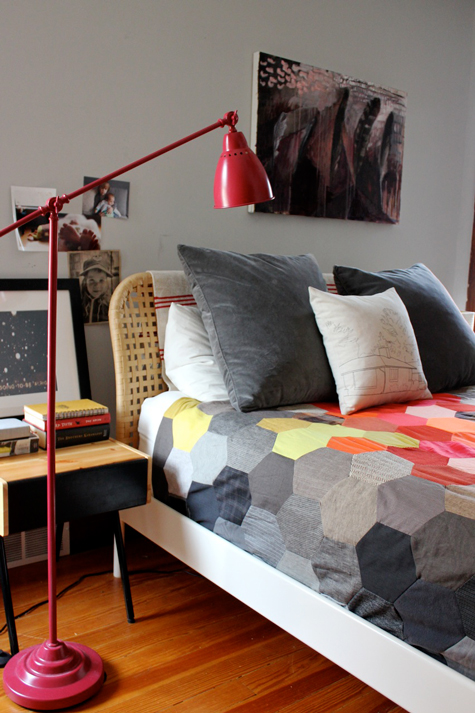 A colorful honeycomb patterned quilt gives this bedroom a fun, vintage feel. The quilt was made using old clothing – a perfect way to recycle what you already have, while making a colorful accent for your bedroom. The red floor lamp is just the right color for this room, as well.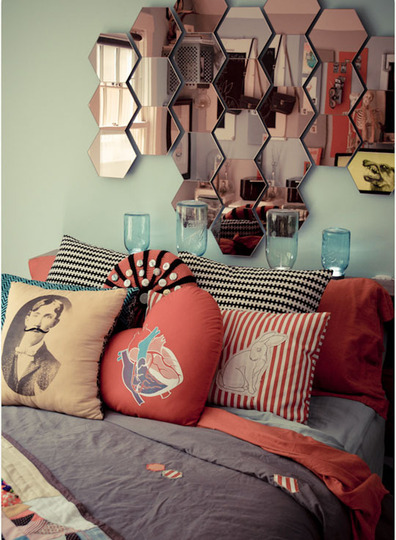 This very eclectic bedroom features a honeycomb mirror that's offbeat and unexpected. I love all the quirky accents, especially the strange pillows.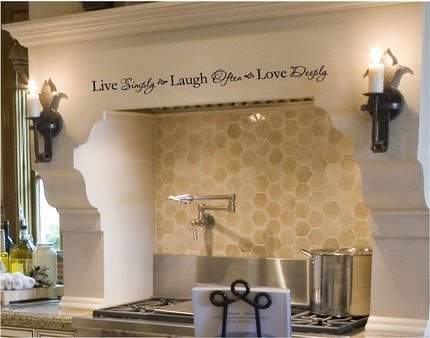 The neutral colored honeycomb backsplash in this kitchen is an interesting accent that draws on the 'homey' feeling of a beehive. I particularly like the modern touch of adding written words above the stove.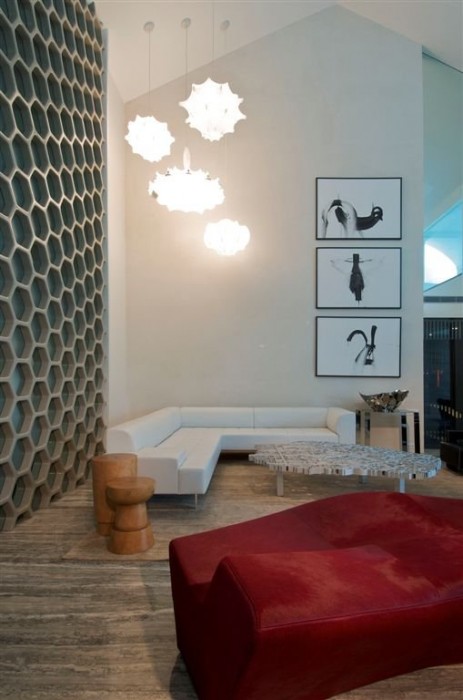 This cool and contemporary living room features a whole wall of honeycomb patterns in a fresh grey and pale blue palette. Random 'combs' have clear glass panels, allowing a fun way to see through to the next room. The organic shaped pendant lights are a clever touch, as well.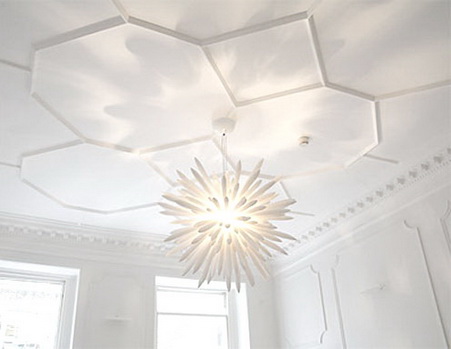 Honeycomb moulding is a particularly stylish and unexpected accent in any room. This ceiling adds a bit of texture and interest to what appears to be an all-white room.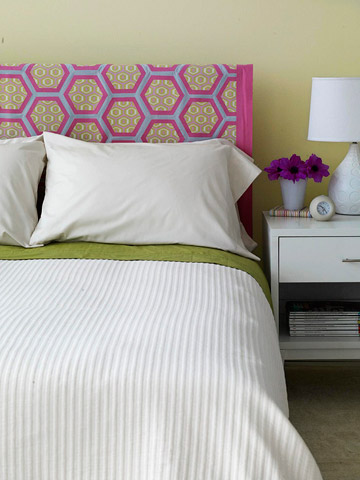 The colorful honeycomb pattern on this fabric headboard really brightens the room and adds a playful element to this fresh bedroom.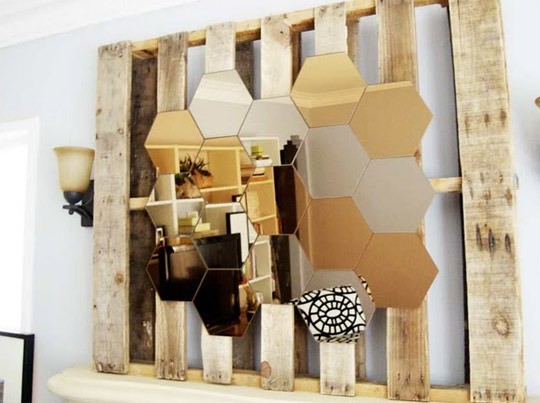 This brilliant honeycomb mirror is mounted on a used pallet and placed over the mantel in a cozy little living room. The silver and amber-colored mirrors really create an eye-catching focal point.
Images 1 | 2 | 3 | 4 | 5 | 6 | 7 | 8
What do you think of honeycomb patterns? Do you use any in your home designs? Let us know! And be sure to stop by Arcadian Lighting for a wonderful selection of gorgeous lighting fixtures and wall lamps!