Posts tagged
DIY projects
I love DIY projects – especially when I have all of the supplies on hand and the steps are easy to follow.
When I'm feeling crafty (or when I want to kill some time), I visit Honestly…WTF for a little inspiration.  I recently saw a post for a DIY Satsuma candle and wanted to share with you this simple and clever idea.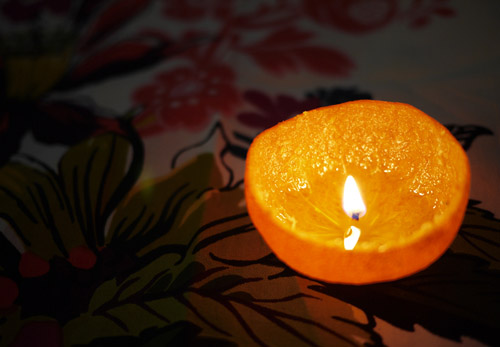 All you need:
Satsuma oranges (with stems attached)
Olive oil or vegetable oil
Serrated knife
Spoon
Matches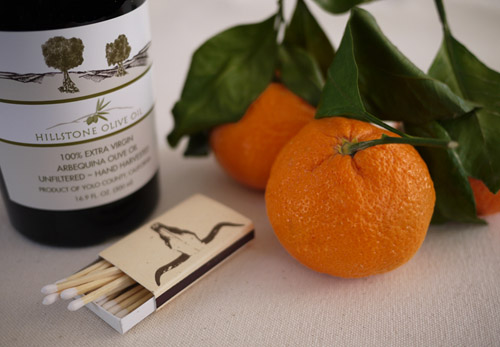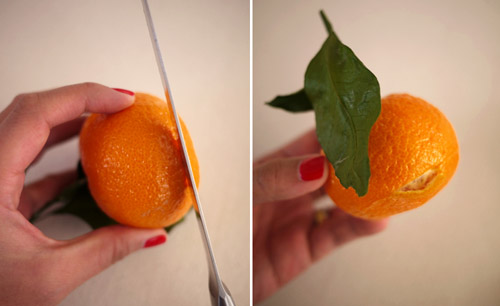 Satsuma oranges are known for their loosely attached peels, so the orange should easily be removed using a spoon.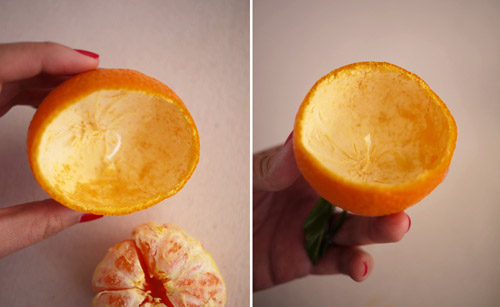 Once the flesh of the orange is taken out, the pith connecting the outer stem should remain.  The pith will be the wick of the candle.
Pour a few glugs of olive oil into the orange, leaving just the very tip of the pith exposed.  Use the spoon to submerge the top of the pith into the oil for just a few seconds.
Tip: if you're having trouble lighting the pith, it's probably because it has too much moisture.  Try letting the peel dry overnight (without oil).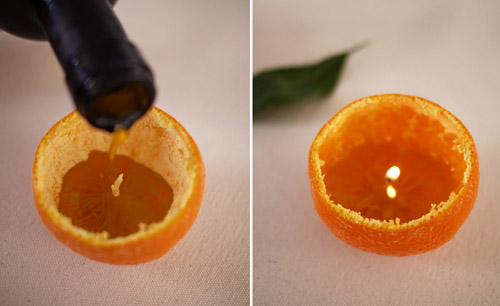 *All images from Honestly…WTF – my own images coming soon!
I attempted this project and used a tangerine instead (I didn't have Satsuma oranges at home).  The process was pretty simple, but I cheated a little – I wasn't able to light the pith (I should've let it dry out overnight), so I dropped a tea light in for a similar effect.
I will definitely try making these candles again (but I'll make sure to have the right oranges on hand) – how perfect are these Satsuma candles for a dinner party?!
1.25.12
As promised, I tried this project again, using Satsuma oranges instead of a tangerine.  And I'm pleased to say that this was probably one of the simplest DIY's I've done!