Interview with San Francisco Fashion Designer Catalina Alcala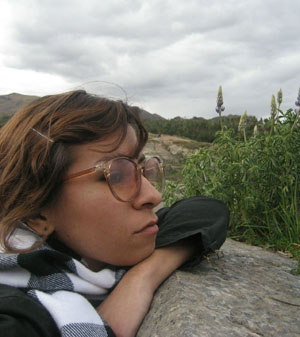 San Francisco based fashion designer Catalina Alcala will début her new collection next weekend at the Give Back Gala Charity Event in San Francisco. The event will be held on April 2nd at the J.W. Marriott. As the fashion show producer I have spent a good amount of time with Catalina. She has been a pleasure to work with, and I'm getting very anxious to see what her collection looks like (I get a sneak peek this Saturday at our Dress Rehearsal!).
I spent some time with Catalina and put together this interview for you to read.
Style Bust: How did you get into fashion design?
I was a wee little one when I would see my mom working on her sewing machine; she scolded me once for holding pins in my lips in a seamstress manner! I loved drawing and would scavenge the house looking for anything to fill with my 3 year old interpretation of fashion. At 7 I learned the definition of fashion designer and decided that's what I wanted to be!
Style Bust: What is your philosophy on fashion?
Innovation, explore the impossible.
Style Bust: Where and what did you study in college?
Lovely San Francisco, The Fashion Institute of Design & Merchandising. Fashion Design of course. I would re-live those years in a heartbeat, as heavy as the work load was and as long as those late nights seemed, doing it.
Style Bust: Are you working on your fashion line full time? If not, what else do you do for work?
No, I'm here and there freelancing for the Gap Inc. assisting both technical and design teams. I was also doing some freelance writing for Fashion Nomad. They developed a new shopping app, where you can find my reviews for stores and boutiques from around the world.
Style Bust: What's your favorite part about designing?
Spilling my ideas and everything that is swimming in my brain on to that sheet of paper. Going as far out…as you dream. Then seeing the final work come to life!
Style Bust: Describe the collection you'll be showing at the Give Back Gala.
Dresses galore! Body hugging pieces to dainty, breezy ones with a forties flare in vibrant colors. Very Copacabana, skipping to a fresher, prismatic beat.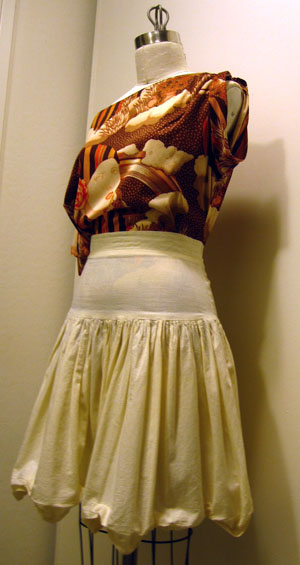 Style Bust: What inspires you?
I'm always inspired by fashion from the past twisted with my love for color, architecture and of course the beauty of nature. Even my best friend has the ability to inspire me through her words.
Style Bust: How can people get in touch with you?
Drop me a line at: [email protected]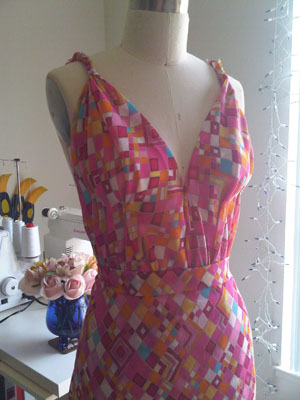 This entry was posted by Style Bust on March 24, 2011 at 6:24 am, and is filed under New Styles in Fashion. Follow any responses to this post through RSS 2.0.Both comments and pings are currently closed.